De Villota recovering well
Spaniard now moved out of Neurological Critical Care Unit
Last Updated: 11/07/12 9:18pm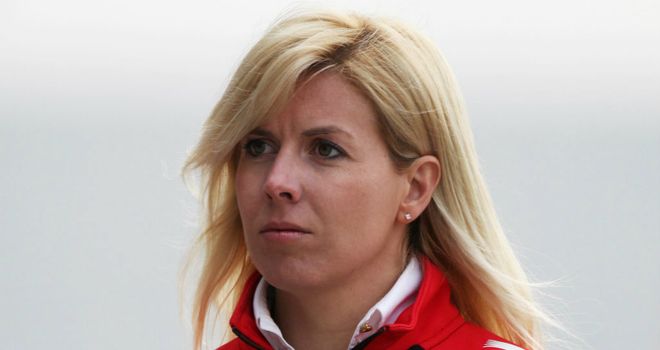 Maria De Villota: has now been conversing with her family
Formula 1 Betting

Formula 1 Betting

Bet with Sky Bet
Marussia test driver Maria De Villota is making "remarkable" progress in her recovery following an accident that resulted in her losing an eye.
The Spaniard needed two operations following a crash during a straight line aero test at Duxford Airfield that saw the 32-year-old run into the tailgate of a stationary vehicle.
Surgeons were unable to save her right eye and her condition was described as life-threatening over the first few days after the accident.
However, she has since been moved out of the Neurological Critical Care Unit and has now been conversing with her family, who remain at her bedside.
A team statement read: "Despite severe injuries, Maria's recovery during that time has been remarkable.
"Maria has been making small but significant steps. She was moved out of the Neurological Critical Care Unit on Monday and is no longer receiving sedation.
"Her family remain by her side and she is communicating freely with them and the medical team. Medical assessments are ongoing to monitor Maria's improving condition."