Clos replaces Kral at Addax
HRT reserve driver will return to the GP2 grid in Bahrain
By William Esler. Last Updated: 19/04/12 4:24pm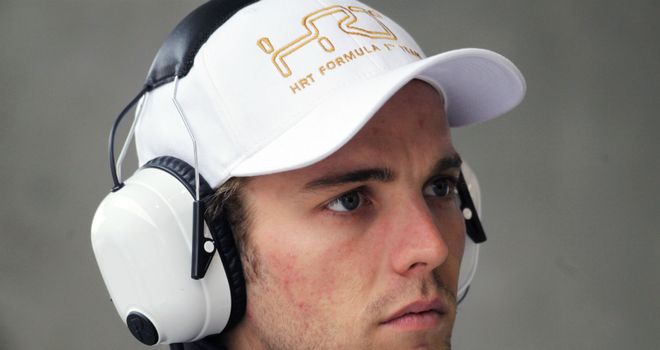 Dani Clos: HRT reserve driver will return to GP2 with Addax
Formula 1 Betting

Formula 1 Betting

Bet with Sky Bet
Dani Clos will return to the GP2 Series this weekend, replacing Czech Josef Kral at Addax.
The 23-year-old Spaniard tested for the GP2 team last October before moving to Formula 1 as the reserve driver at HRT.
He spent three years in GP2, taking one win in in Turkey during the 2010 season when he finished a career-best fourth in the Drivers' standings.
Addax are the reigning GP2 teams' champions but failed to score a point during the opening two rounds in Malaysia.
Despite outperforming his team-mate Johnny Cecotto in both races, it is Kral who has been moved aside for unspecified reasons following the team's poor start to the campaign.
The team have not confirmed whether Clos will be a permanent fixture in the number two car for the remainder of the season.
A delighted Clos said: "I want to thank to Barwa Addax Team the chance they have given to me, racing for them this weekend, getting back to GP2 and doing so with Barwa Addax is specially exciting for me. It is a privilege for me joining the team for this time, it is quite easy and very nice working for them. I will do my best for sure and I hope to get great results for all the team.
"I am looking forward to push hard this weekend and am very glad because I feel well supported not only by Barwa Addax team but also by HRT F1, two Spanish teams, so this is simply fantastic. I wish again to thank to them all the trust they have put in me for racing in Bahrain."