Abu Dhabi CEO criticises GB test
Richard Cregan says test must be about young drivers and not development
By William Esler. Last Updated: 09/05/12 11:08am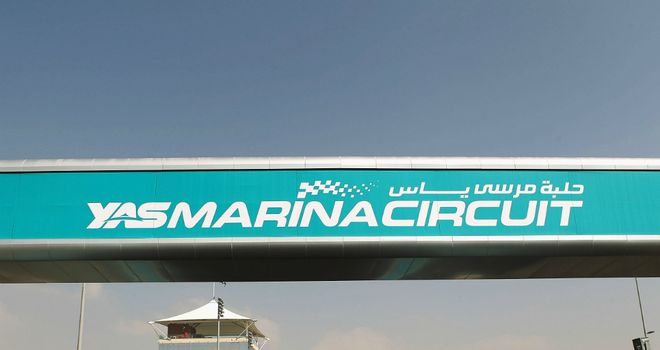 The Yas Marina Circuit usually hosts the young driver test
Formula 1 Betting

Formula 1 Betting

Bet with Sky Bet
Richard Cregan, CEO of the Yas Marina Circuit in Abu Dhabi, has criticised the decision by some teams to hold the young driver test at Silverstone, rather than at his circuit.
The test is usually held in Abu Dhabi after the Grand Prix there, but teams have been given the option of holding the test after the British Grand Prix in July to help with the logistics of moving between the race in the Middle East and the new race in Texas.
Currently, 10 teams are scheduled to run at Silverstone with only Red Bull and Toro Rosso stating that they will test after the race at the Yas Marina circuit.
Lotus Team Principal Eric Boullier branded the Silverstone test 'a nonsense,' but revealed his team would still run at the Northamptonshire venue.
"If you're a good young driver in the middle of a season, then it's not ideal to be testing a Formula One car midway through the year," Cregan told UAE newspaper The National.
"These guys should be focusing on whatever series it is they are racing, which is why the F1 testing in Abu Dhabi worked so well in the past because it was effectively the end of their season.
"It is first and foremost a Young Drivers Test and it must remain that.
"It is a chance for young drivers to get maybe a first chance to drive an F1 car and it is chance for teams to run their eye over a driver and evaluate his performance. Developing the car and parts should be secondary."