Wired for sound!
Catch F1 in surround sound on Sky Sports first!
Last Updated: 28/02/12 11:27am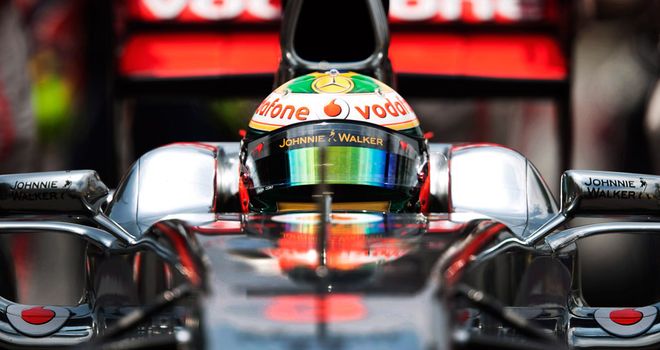 Formula 1 Betting

Formula 1 Betting

Bet with Sky Bet
Viewers can enjoy F1 coverage in Dolby digital 5.1 surround sound when they tune into Sky Sports F1 HD in March
It will be the first time that live F1 will be offered to viewers in the UK & Ireland in Dolby digital 5.1 surround sound with every Grand Prix weekend live on the channel, including all practice and qualifying sessions.
Dolby digital 5.1 surround sound is an audio feed using six different channels to provide a cinematic style experience.
Sky has built a mobile audio control room that will travel the world in the F1 television compound to receive the 5.1 audio produced by Formula One Management's host broadcast coverage. The Sky commentary feed will be added and then beamed back to Sky Sports F1 HD viewers in the UK and Ireland.
Martin Turner, Sky's executive producer for F1, said: "For the first time viewers can hear the drama of F1 as well as see it. The stunning HD pictures will now be matched by stunning Dolby digital 5.1 surround sound audio that will help take our viewers trackside. This is another example of us giving F1 the Sky Sports treatment and I know those that hear the coverage will be amazed by it."
Martin Brundle, Sky Sports F1 HD commentator added: "Formula 1 in Dolby digital 5.1 surround sound is seriously impressive, it's so much closer to the real experience from inside the cockpit or being at the side of the racetrack. It even picks up atmosphere from the crowd and I'm confident the viewer will notice a much greater intensity and spectacle."
Sky Sports F1 HD will be the only place to enjoy live coverage of each Grand Prix, including all practice and qualifying. The channel will also screen live GP2 and GP3.
The channel is free to Sky customers that have both Sky Sports 1 and 2, or subscribe to the HD channels mix. Coverage will also be available to these Sky customers via online, mobile and tablet devices at no extra cost.
Martin Brundle and David Croft are commentating while expert analysis will be provided by former World Champion Damon Hill, Anthony Davidson, Ted Kravitz and Natalie Pinkham. Simon Lazenby will present while Georgie Thompson will host Sky's new weekly F1 magazine show each Friday of the season.
Through Sky's interactive service, available by pressing the red button on the Sky remote, fans can follow the action through on-board cameras, go behind the scenes with the teams in the pits, and follow race data, to take them further inside the sport.
Up to six days of coverage of each Grand Prix will also be offered by Sky Sports News HD whilst skysports.com and @skysportsf1 will provide extensive coverage throughout the season.