French Grand Prix not dead
French sports minister says talks are still ongoing about potential race
By William Esler. Last Updated: 05/03/12 11:38am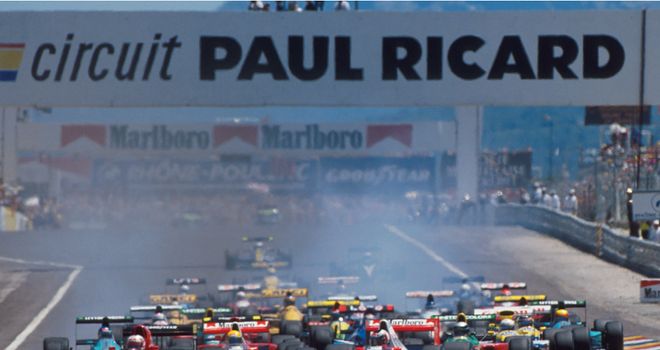 Paul Ricard last hosted Formula One in 1990
Formula 1 Betting

Formula 1 Betting

Bet with Sky Bet
Plans for a French Grand Prix to return to the Formula One calendar are not dead, according to France's sports minister David Douillet.
Earlier this year reports in France suggested that a deal was imminent, and officials met Bernie Ecclestone to discuss the Paul Ricard circuit in the south of the country hosting a grand prix for the first time since 1990.
However, with over a month having passed since the meeting took place, doubts had started to surface about a potential deal, but the sports minister was quick to dismiss these rumours.
"I met Bernie Ecclestone, he is totally willing to share just what Formula 1 Grand Prix between Belgium and France," Douillet told TF1.
"It has been mobilized and motivated by local governments struggling to finance this type of event. The cost will be divided by the two as we will share it with Belgium.
"We have three new French drivers in Formula 1 and so we have to have a Grand Prix de France. That is my job."
Former World Champion Alain Prost is delighted that his home country could once again host F1 after a four-year absence.
Whilst the 57-year-old would prefer the race to be on the calendar every year, he feels that alternating with Spa is better than having no race at all.
"Obviously the best thing would be for France and Belgium to have their own Grands Prix each year," the four time champion told Russian website F1News.
"But unfortunately you have to admit that Europe is facing great difficulties, so if this is the only way for the race to happen, then why not? It's better than nothing."