EU to investigate Nurburging
Fears loans may have breached market rules
By William Esler. Last Updated: 09/08/12 10:05am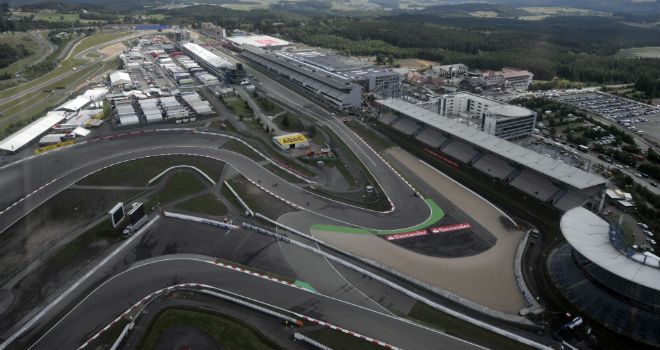 Nurburgring loans will be investigated by the European Commission
Formula 1 Betting

Formula 1 Betting

Bet with Sky Bet
The European Commission are to investigate the government aid granted to the Nurburgring over fears it may have breached free market rules.
The German circuit has been trying to stave off insolvency and it was reported last week that the state government of Rhineland-Palatinate, which owns around 90 per cent of the circuit's holding company, has agreed to release €254 million worth of funds to the Nurburgring so that it can service part of a €330m loan.
The circuit is due to host the German Grand Prix in 2013, but the EC are unhappy at that the support given and feel it may have broken EU state aid rules.
"At this stage, the Commission has doubts that the measures were granted on market terms and that the companies are viable without continued state support," said the EC in a statement.
"The extension of an in-depth investigation gives interested third parties an opportunity to comment on the additional measures under assessment; it does not prejudge the outcome of the investigation.
"The Commission is concerned that Nurburgring may already have been a company in difficulties in 2008, when it received the previous aid. Because of its highly distortive effects on competition, rescue or restructuring aid to a company in financial difficulties may be granted to a given company only once in a period of 10 years.
"The Commission will now investigate whether these repeated public interventions were in line with EU state aid rules."