'Ring 'optimistic' over 2013 race
Historic German venue granted bailout by local state government
Last Updated: 28/10/12 8:37am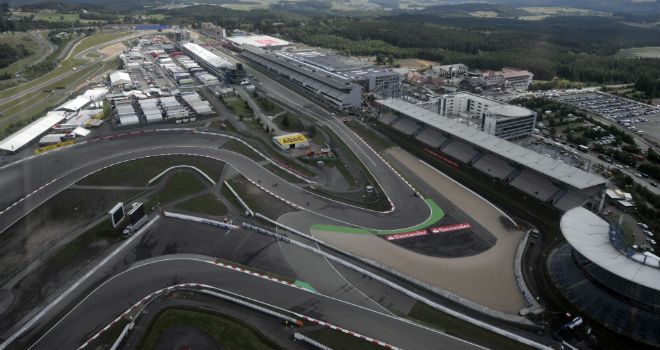 The Nurburgring: Has faced a major financial crisis
Formula 1 Betting

Formula 1 Betting

Bet with Sky Bet
The Nurburgring's chances of staging next year's German Grand Prix appear to have been boosted after the local state government agreed to guarantee a loan which will keep the embattled circuit in operation.
The historic venue has alternated as host of the German GP with Hockenheim since 2007 but that arrangement appeared in jeopardy in wake of reports last month that the Nurburgring was on the brink of financial collapse.
However, it has now emerged in the German media that the state government of Rhineland-Palatinate, which owns around 90% of the circuit's holding company, has agreed to release €254 million worth of funds to the Nurburgring so that it can service part of a €330m loan.
According to the Frankfurter Allgemeine, Nurburgring officials are now confident they will be able to stage their schedule of motorsport events as planned in 2013 and are aiming to conclude the deal to host the F1 event with Bernie Ecclestone over the summer break.
"I am very optimistic that the Formula 1 will continue next year at the Nurburgring," Nurburgring chief Jörg Lindner was quoted as saying by the newspaper.
The prospect of the Nurburgring, a consistent feature on the schedule since 1995, falling off the F1 calendar would have called into question the future of the German GP as an event given Hockenheim has stated in the past that it would be unable to carry the financial burden of staging the race every season again.