Bahrain preparations go on
Tickets go on sale and new slogan revealed for grand prix
Last Updated: 20/02/12 3:17pm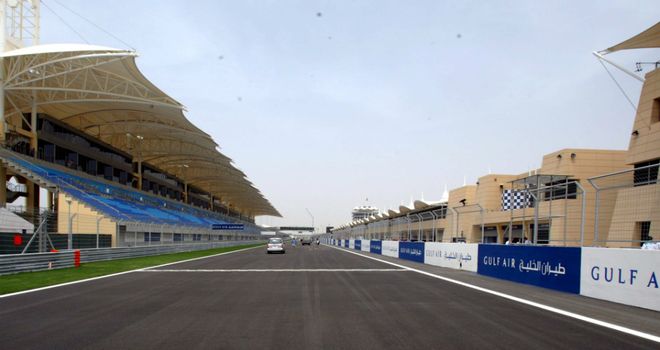 Bahrain International Circuit: Continuing with preparations for grand prix
Formula 1 Betting

Formula 1 Betting

Bet with Sky Bet
Bahrain Grand Prix organisers have announced a new promotion push as they continue to insist that this year's race will go ahead.
Bahrain International Circuit (BIC) and race sponsor Gulf Air have pressed on with preparations by unveiling the slogan 'UniF1ed - One Nation in Celebration' under which to promote the grand prix.
Tickets for the event have also gone on sale with a little over two months left until the scheduled race date of April 22.
There are continued doubts about whether the race, which was cancelled in 2011, should take place this year amid ongoing protests in the country, but BIC chief executive Sheikh Salman bin Isa Al Khalifa is adamant the planned date will go ahead.
"Sport brings people together, especially the truest and most dedicated of fans," Sheikh Salman said.
Unifier
"Be it in football, tennis, golf or motor racing, there is something special about sport that makes it a great unifier.
"We in Bahrain should feel extremely privileged to be part of an exclusive club of only a handful of countries who can say that they are a host of a grand prix and are a part of the FIA Formula One World Championship. Our race is a source of pride.
"Based on the success of past grands prix, we are all together looking forward to staging yet another spectacular F1 weekend.
"We are excited about making Bahrain proud and for the whole world to see that we are indeed one nation in celebration."
It has also been revealed that the GP2 and Porsche Mobil1 Supercup series, along with the WGA Supercars Championship Middle East, will support the Formula One action over the weekend.