Lewis Hamilton focused on 2012 but predicts McLaren will be at front in 2013
Lewis focusing on 2012 but expecting MP4-28 to be a frontrunner
By Pete Gill
Last Updated: 04/10/12 1:59pm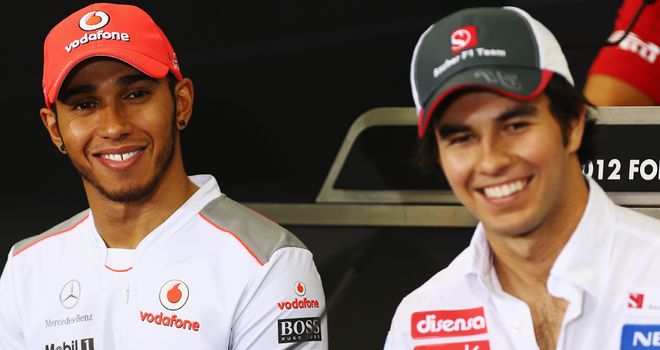 Hamilton's interactions with his race engineers and the McLaren hierarchy will be subject to microscopic scrutiny at Suzuka following the announcement of his defection to Mercedes. Whilst the 27-year-old has spoken in glowing terms about a McLaren team he has described as "incredible, with incredibly intelligent people and the best facilities", and declared his "love" for team boss Martin Whitmarsh, he has yet to explain the reasons for his departure to Ron Dennis or the race engineers and mechanics who will be charged with keeping his brittle title chances alive this weekend.
"I've been to see them but we haven't talked about it [Hamilton's move to Mercedes]. It's business as usual - which is focusing on the win. That's how professional they are, and vice versa," said the 2008 World Champion.
Hamilton opened Thursday's Drivers' Press Conference by refusing to take questions about his Mercedes-bound future, but did lower his guard down on a couple of occasions to shed fresh light both on his decision and his expectations for next season.
Asked if he felt relieved that his future, after interminable months of uncertainty, had finally been decided, Hamilton replied:
"I feel fantastic. Very, very happy and excited, and grateful that I can now just focus on the six races ahead. I know how much work is ahead of me."
The peculiarity of Hamilton's current situation isn't merely that he is leaving a team with whom he could yet win a second world title, but also that he is departing McLaren with the clear expectation that the MP4-28 will be the car to beat in 2013 as well.
"I know I am leaving a very, very good car for this guy to step into me," Hamilton said as he turned to Sergio Perez, the driver who will be replacing the Englishman at McLaren for next season, as the Mexican sat alongside him. "Trust me, it will be a good car as well next year. I know exactly what is going on in your car as well."
The task of turning the Mercedes into a race-winning package is the challenge that Hamilton has now set himself and, somewhat paradoxically, it appears that his expectation that next year's McLaren will be a frontrunner ultimately proved to be a reason to leave rather than stay.
"Some of the greats have gone from a great car to not such a great car and have helped to develop a winning team - Michael [Schumacher, who left World Champions Benetton for a then struggling Ferrari team in the 1990s], for instance. To have that as a challenge is amazing," Hamilton had earlier told reporters in the Suzuka paddock.
The irony then is that it is Schumacher who Hamilton will replace in 2013 as he seeks to emulate the German's success in propelling Ferrari back to the forefront of F1.
"I hope to some day achieve some of the things he has achieved," remarked Hamilton on the day that Schumacher announced his retirement from the sport.
Only time will tell how successful that pursuit will be.