Whitmarsh quits role at FOTA
McLaren boss will not stand for re-election
By William Esler. Last Updated: 10/08/12 8:56am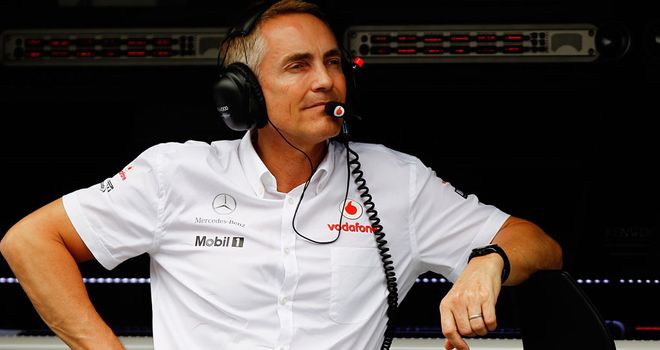 Martin Whitmarsh: Will not stand for re-election as FOTA Chairman
Formula 1 Betting

Formula 1 Betting

Bet with Sky Bet
Martin Whitmarsh has confirmed he will not stand for re-election as the Chairman of the Formula 1 Teams Association (FOTA).
Despite the role originally supposed to rota amongst members each year, Whitmarsh has been at the helm since 2009 when he succeeded Ferrari President Luca di Montezemolo.
However, the McLaren Team Principal has announced he will not put himself forward as a candidate in 2013.
"I'm never going to volunteer for it," Whitmarsh told Autosport.
"I think it's probably healthy, I suppose it's three years or whatever, I think it would be quite healthy for someone else to do it now. I think it's for the teams to decide on that.
"I care about Formula 1, whatever role I'm in. McLaren I think, has been an extraordinarily good citizen, in my opinion, of the sport.
"We (FOTA) have tried to be a galvanising, stabilising force, trying to understand the issues of all the players. Whatever happens, we'll continue to try and do those things. But I think it would be quite neat for someone else to have a go at it."