Hamilton 'ready to sign a deal'
But is Lewis' contract vow good or bad news for McLaren?
Last Updated: 06/07/12 10:05am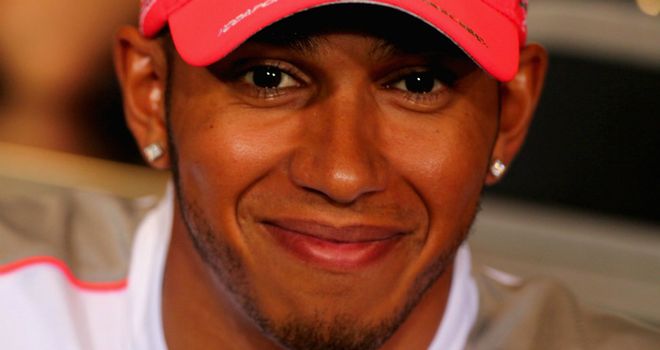 Lewis Hamilton has sparked a fresh - but contradictory - wave of speculation about his future by declaring: "I am ready to get it done".
THE ONLY PLACE TO BE
Sky Sports F1 HD is THE only place to watch the 2012 Formula 1 season in full live. Our extensive coverage continues with the British Grand Prix on 6 -8th July.
FRIDAY 6th - P1 from 9.45am. P2 from 1.45pm
SATURDAY 7th - P3 from 9.45am. Q from 12pm
SUNDAY 8th - Race from 11.00am
To find out all the different ways to watch the action, click here
While The Sun has interpreted that declaration as good news for McLaren, splashing a headline of 'Lewis: I'm staying' over their backpages, The Daily Mirror says that his statement amounts to a 'come-and-get-me call'.
Hamilton's contract with McLaren expires at the end of the year and the lack of resolution surrounding his future is threatening to delay the opening of this year's Drivers' Market. Speaking to reporters at Silverstone on Thursday afternoon, Hamilton remained coy on his intentions - other than to confirm that he is aware that the clock is ticking.
"A new contract is something I'm thinking about but I haven't got anything sorted yet. I am ready to get it done," he said.
Pressed on what precisely that meant, Hamilton expanded: "Being ready means you've made a decision and you know what you're going to do. At some point soon I would like to get something in place."
Although the Englishman has been heavily linked with Ferrari and Red Bull, The smart money remains on Hamilton opting to stay with the team that has nurtured him throughout his motor-racing career. Inevitably asked for McLaren's view of Hamilton's contract saga, Team Principal Martin Whitmarsh told The Daily Telegraph: "Lewis knows my feelings and I think he wants to stay. At the same time I have to accept the fact that his management have to try to exploit their asset."