Whitmarsh: Tyres reward skill
McLaren Team Principal believes Pirelli tyres are benefitting skilled drivers
By William Esler. Last Updated: 09/05/12 4:54pm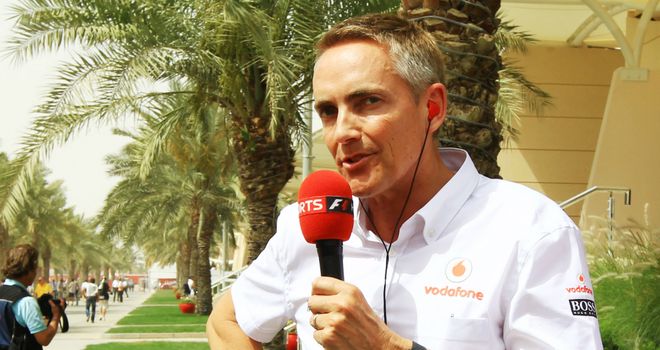 Martin Whitmarsh: Says Pirelli tyres are good for F1
Formula 1 Betting

Formula 1 Betting

Bet with Sky Bet
Martin Whitmarsh says people are wrong to criticise the 2012 Pirelli tyres as they reward the skill and ability of the drivers.
Michael Schumacher has been outspoken in his condemnation of the tyres and on Tuesday likened them to driving "on raw eggs."
However, the McLaren Team Principal believes that the new rubber requires a driver to possess tremendous amount of skill to get them working in harmony with the car.
THE ONLY PLACE TO BE
Sky Sports F1 HD is THE only place to watch the 2012 Formula 1 season in full live. Our extensive coverage continues with the Spanish Grand Prix on 11 -13 May.
FRIDAY 11th - P1 from 8.45am. P2 from 12.45am
SATURDAY 12th - P3 from 9.45am. Q from 12pm
SUNDAY 13th - Race from 11.30am
To find out all the different ways to watch the action, click here
"There's no doubt the tyres are a definite challenge within Formula 1 and they have added to the spectacle," said Whitmarsh.
"There's also no doubt when a driver has had a bad race he will complain about them.
"But if they made tyres that were very robust and not challenging in terms of management from either the team or driver's perspective then I'm sure the spectators will be critical of the tyres as they won't create the right spectacle.
"In summary, they are challenging and there have been times when they have certainly given up.
"The last race in Bahrain was certainly one of those times, where we weren't in the right window of operation and that affected our performance in the race quite dramatically.
"But I think it would be wrong to criticise the tyre. I think you've got to look at you as a team and what the drivers are doing and look at how to manage the situation."