Hamilton looking to move on
McLaren driver thinks he should have won opening two races
Last Updated: 27/03/12 10:20am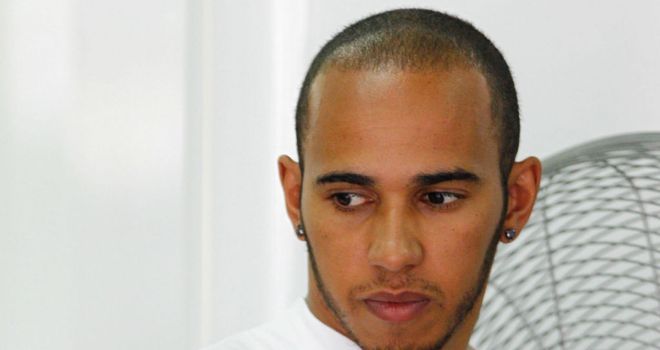 Lewis Hamilton: Feels he has missed the chance to take maximum points from first two races
Formula 1 Betting

Formula 1 Betting

Bet with Sky Bet
Lewis Hamilton is concentrating on taking the positives from the start of his season despite feeling he has missed the opportunity of two race wins.
"We should be proud of ourselves. The team have done a fantastic job to get us where we are."
Lewis Hamilton Quotes of the week
The McLaren driver has claimed pole position at each of the opening two races in 2012 but has only been able to come away with a pair of third place finishes.
In Australia he lost out to team-mate Jenson Button and Red Bull's Sebastian Vettel, while in Malaysia Sergio Perez and Fernando Alonso proved out of reach in a race of changeable conditions.
But Hamilton is still only five points behind surprise Drivers' Championship leader Alonso and is looking forward to fighting for the title.
"I should have 50 points, but I don't," the 27-year-old said.
"Yeah, we would love to have 20 points more, but at least we've had consistency and we're there in the fight."
Proud
A late safety car period denied McLaren a 1-2 at Albert Park while Hamilton and Button ran at the head of the field at Sepang before rain shook up the order.
Hamilton added: "We should be proud of ourselves. The team have done a fantastic job to get us where we are.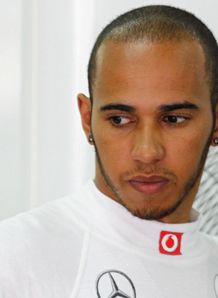 Lewis Hamilton: Feels he has missed the chance to take maximum points from first two races
"We've been the quickest in qualifying in both races, so there are many positives to take, rather than looking at the negatives.
"So I'm massively excited ahead of the next two races and I'm going to go and prepare the best way I can.
"The main thing is I need to pick up my race pace. I spoke to Fernando and Sergio afterwards and they had lots of understeer whereas I had lots of oversteer.
"Maybe I'm setting the car up too aggressively, so I might make some changes for the next two races.
Upgrades
"But hopefully we'll have some upgrades. I'll head back (to the team's factory in Woking) and push the guys to see if we can get some upgrades and eke ahead of the others, particularly in the race."
There is now a three-week gap to the next double-header in China and Bahrain on April 15 and 22 but Hamilton will not be taking any time out from his intensive fitness regime.
"I'll be training hard. The race (in Malaysia) was quite easy physically, so I've obviously done quite a good job over the winter. Physically I'm not in bad shape," he said.
"But you have to keep it up because a year in this sport is so long. Sometimes in previous years there have been breaks in my training, so I want to make sure I maintain my consistency.
"I trained last week all the way up to Friday, so I want to make sure I keep that up all the way through the rest of the year."