Williams 'on target' for 2013
Last Updated: 28/11/12 10:24am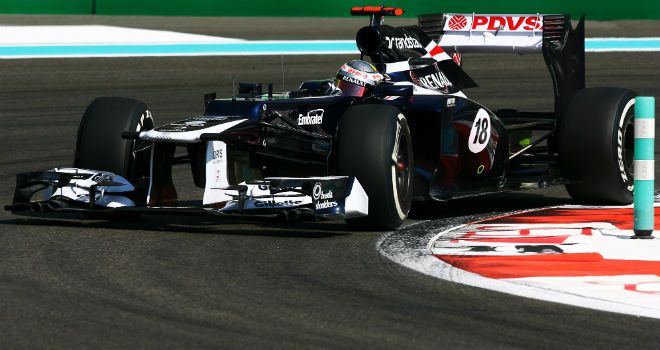 Formula 1 Betting

Formula 1 Betting

Bet with Sky Bet
Williams are confident that they are currently 'on target' with the development and construction of their 2013 charger.
No sooner has the 2012 ended than attention is already switching to next season. After a dismal 2011, the Grove outfit are determined to sustain their vast improvement of 2012 - which included the team's first race win in almost a decade when Pastor Maldonado was victorious in Spain.
"As per 2012 we want to see continuous improvement in all aspects of the team throughout the winter and into the 2013 season," reported Chief Operations Engineer Mark Gillan.
"We need to learn from the mistakes and successes of 2012 and to ensure everything that we do is as efficient as possible. Both the 2013 car design and initial production of the large lead time components are on target."
The team are yet to confirm the identity of next year's driver line-up, with speculation still rife that Valtteri Bottas will replace Bruno Senna.