Felipe Massa says he intends to stay in F1 - but doesn't want to make up the numbers
"I want to have the best opportunity to fight for victory," Brazilian says
By Mike Wise in Singapore
Last Updated: 20/09/13 10:33am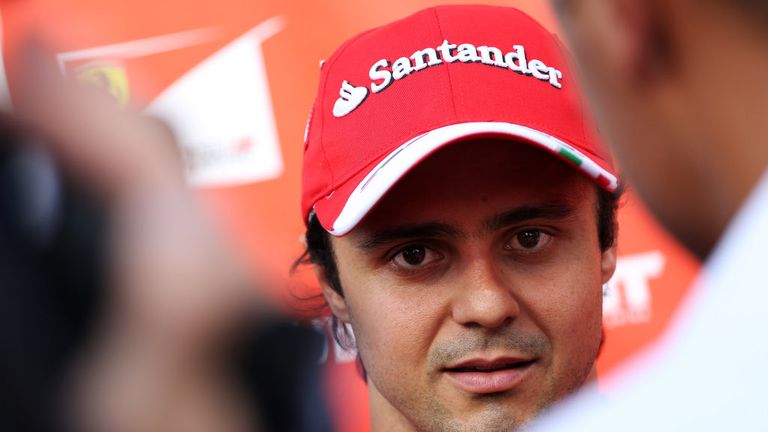 The Brazilian is coming to terms with life post-Ferrari in the wake of last week's announcement that Kimi Raikkonen is to rejoin the Scuderia as partner to Fernando Alonso in 2014. Massa wants to continue in the sport and has already been linked with possible seats at Lotus, Williams and Sauber, where he raced at the start of his F1 career.
"About the future, we're talking with some teams and I hope we find the best direction for me," Massa said in Singapore on Thursday ahead of this weekend's grand prix.
"I know I have a lot to do still. I want to find a good car. As I've said many times, I don't want to be part of Formula 1 just to be there on the grid. I want to be there to fight for the best results possible.
"I want to have the best opportunity to fight for victory, fight for the Championship and fight for the best for me.
"We're trying all we can and I know I have a lot to give."
Although next season brings a major shake-up in the technical regulations, current form suggests that Raikkonen's seat at Lotus would offer Massa the best chance of placing himself in the victory hunt.
Yet the Enstone team are currently struggling for funds: Raikkonen admitted on Thursday that Lotus's failure to pay him his salary was the principal factor in his decision to leave. Placed in that context, a driver with sponsorship would doubtless be welcome at cash-strapped Enstone.
Having been cocooned at the sport's best-financed team to a greater or lesser extent since 2001, Massa has never been known as a driver with personal backing. However, Sky Sports F1 understands that significant funds are in fact available to sweeten any deal.
Asked about his Ferrari swansong, Massa said he hoped to add to his tally of 11 victories. "The expectation is always to try and do the best I can in these last seven races," he said. "I had a fantastic career, have been with the team for a long time. It's part of my story - the most years of my career have been with Ferrari. Eight years as an official driver but also a few years as a young driver.
"I lived at Ferrari [as a test driver] in 2003. Every day I was going to the track, so I knew everybody working there. I have a lot of friends in the team, so I want to finish in the best way possible in these seven races. A victory would be fantastic and I'll be pushing very hard for that."
That Massa might get the chance to win is another matter - particularly given Alonso's faltering title campaign. Asked about a recent Brazilian television interview, in which he said he would no longer help the Spaniard, the 33-year-old placed his tongue firmly in cheek before replying: "I don't help Fernando, for sure. I've never helped Fernando, don't help Ferrari. I don't help any team. I just help myself."
Ferrari Team Principal Stefano Domenicali, meanwhile, said the decision to replace Massa had been a tough one in some ways.
"It was very difficult from the emotional point of view because I've known Felipe since he was with the shorts and I grew with him. I pass with him from the personal and professional point of view and in this situation, I have to say I've learned something from him: the way he accepted the situation with the serenity that he showed was something that in this world is not so common," he said.
"He showed once again how Felipe is as a man. That for me is the priority."