Luca di Montezemolo not expecting outgoing Ferrari driver Felipe Massa to be demob happy
Ferrari President "expecting Massa to have a great end" to 2013
By James Galloway
Last Updated: 19/09/13 9:37am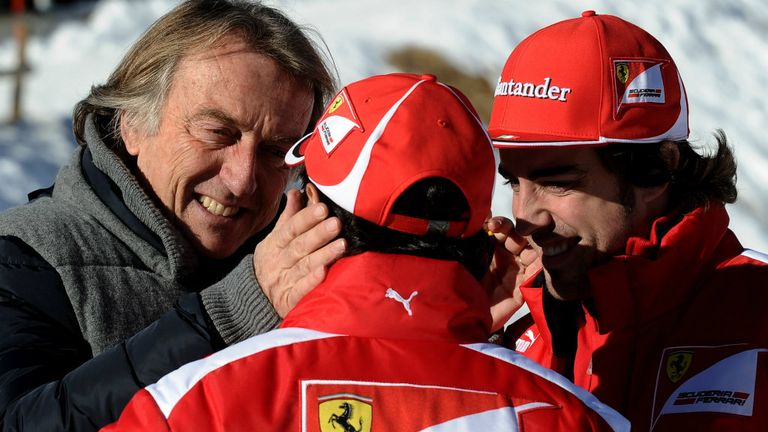 This weekend's Singapore GP represents what Massa now knows is the first of the final seven races of his eight-year Ferrari career after the Maranello outfit ended months of speculation last week by confirming that they had re-hired Kimi Raikkonen in place of the Brazilian for next season.
Despite an apparent lack of realistic options for 2014, Massa has made clear his desire to continue his F1 career beyond the end of the current campaign and, having already targeted Raikkonen's soon-to-be-vacant seat at Lotus, likely needs a run of strong results over the final seven rounds to boost his case.
Indeed, Massa's determination to secure a drive elsewhere appears to have been underlined by quotes attributed to him in the Brazilian media in which the 32-year-old reportedly said: "I will not race for Alonso from now on."
Montezemolo, however, is not expecting a change in attitude from Ferrari's long-serving driver.
"The team will support Alonso until the very last metre and on top of that, I am also expecting Massa to have a great end to the season," the Ferrari President said in his wide-interview interview with Italy's Gazzetta dello Sport.
"Felipe is an exceptional guy and a wonderful person. They say he won't help Fernando? Please! He will definitely do so, giving us a hand for the Constructors' and Alonso for the Drivers'."
Ferrari and Alonso have arrived in Singapore knowing they need to secure a big result on Sunday to check Red Bull's momentum which has seen Sebastian Vettel open up a 53-point lead at the top of the Drivers' Championship.
But after two successive second-place finishes, Montezemolo is expecting a further step forward with the F138.
"I am expecting updates that will bring improvements. We should bear in mind that there's only one Red Bull getting the results..." the Italian added.
You can watch the Singapore Grand Prix live this weekend only on Sky Sports F1