Kimi Raikkonen has 'options' for 2014 despite being overlooked for Red Bull seat
Finn has previously spoken of returning to Ferrari
By Pete Gill
Last Updated: 20/08/13 4:11pm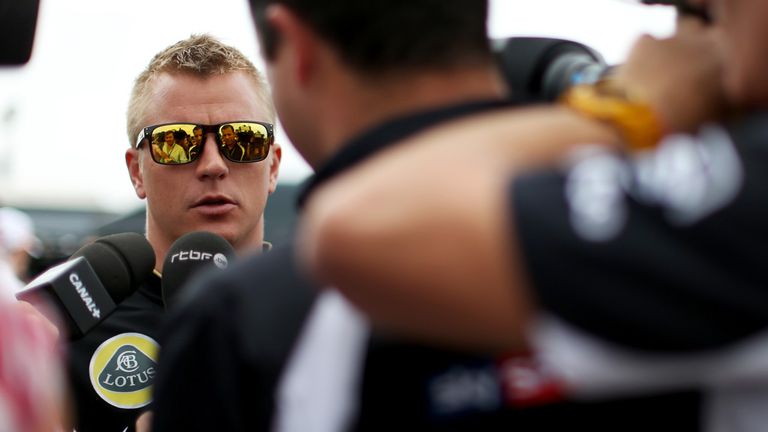 Following Mark Webber's announcement he will leave F1 at the end of the season, Raikkonen was widely expected to succeed the Australian as Sebastian Vettel's team-mate. Instead, in an appointment which would amount to a clear endorsement of Red Bull's Young Driver Programme, Toro Rosso driver Daniel Ricciardo is poised to be confirmed as Vettel's 2014 partner at this weekend's Belgian GP.
While many fans will be disappointed that Raikkonen will not be pitted in a mouthwatering head-to-head battle against Vettel, rumours continue to abound that Ferrari are considering rehiring the Finn - with whom they parted ways in 2009 - as a replacement for the struggling Felipe Massa.
"We are pretty confident that Kimi will be in F1 next year," Steve Robertson, Kimi's long-time manager, told Autosport. "There are options - and that is plural - out there and I will continue to talk to teams."
The first of those options will be to remain at Lotus, where Raikkonen has excelled since his return to the sport two years ago. Yet Robertson's reference to numerous options will also be interpreted as confirmation that a reunion with Ferrari is a definite possibility given that, with Mercedes and McLaren's 2014 line-ups already defined, and a switch to Red Bull no longer feasible, quitting Lotus for anywhere else would be a clear step down for a driver who currently sits second in the World Championship.
Speaking to The Daily Telegraph last year, Raikkonen was adamant that he could drive for Ferrari again despite his abrupt departure from the team.
"Ferrari could have ended in a slightly nicer way but the people I worked with who are still there, I had a very good relationship with them and go and talk to them still," Raikkonen said.
"You know, it's not like I had some fight against somebody. I'm okay with everybody it's just that things could have ended in a nicer way. But it doesn't mean that I couldn't go back there. You never know."