Sky Sports F1 Exclusive interview: Rob Smedley on the Williams revival in 2014
Could a return to winning ways be just around the corner?
By Mike Wise
Last Updated: 03/09/14 10:35am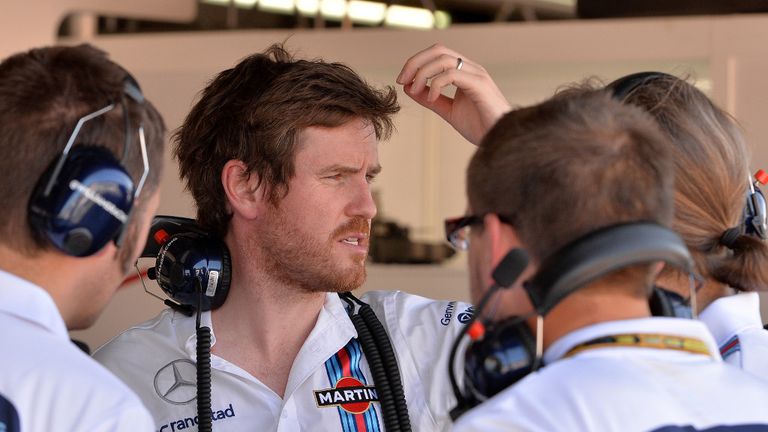 Certainly for British fans, Williams' long-awaited return to the sharp-end of the grid has to be the 'feelgood' story of the 2014 F1 season.
Ninth in the constructors' standings in 2013, the Grove outfit currently stand fourth, just ten points shy of Ferrari and in with a good chance of earning their best finish since the days of their works partnership with BMW a decade or so ago.
Knowing that good things are about to happen is always a pretty good place to be in life, of course, which may have explained the broad smile on Rob Smedley's face when Sky Sports Online spoke to him at the Belgian GP. It's long been apparent that, if not Spa, then certainly Monza will likely prove the happiest hunting ground of all for Williams' FW36, which has regularly been fastest of all through the speed traps this season.
More on that later; first things first: how to account for Williams' sudden revival? The obvious explanation lies in their timely switch from Renault to Mercedes power. Smedley doesn't deny its significance – how could he? - but nothing is that simple, especially in F1. The fact they've also had the measure of fellow Mercedes customers McLaren and Force India can't be explained by hybrid power alone.
There's also been plenty going on behind the scenes, starting in July last year when Pat Symonds was brought in as Chief Technical Officer. Williams have always prided themselves on engineering knowhow but at the time of Symonds' appointment, CEO Mike O'Driscoll emphasised the former Renault man's managerial skills as well as his technical ability.
Williams might not have the mega-budget that, say, Ferrari or Red Bull possess but they're hardly lacking in resources either. By the sounds of it, it's more the case that they haven't been making best use of them.
In fact, listening to Smedley it almost sounds as if Williams – who won the last of their 16 world titles in 1997 – have been stuck in a bit of a timewarp these past few years.
"I think the reality of the situation is that this is a great team and it always was," he says. "It perhaps just lost a little bit of momentum in the recent past and it just needed a bit of refreshment at the top end of the business, and a little bit of direction to eradicate some of the cultures that existed, to put in place some new cultures – modernise the business in terms of communications, in terms of what we're trying to achieve, in terms of what's important to the business as a whole.
"You can see the turnaround to get back to probably its rightful position, battling at the front end of the midfield; I think that's a fairly decent reflection of where we should be. That's been reasonably straightforward.
"Where the real hard work will come is to move it on to the next level – and also to maintain where we are now, because you have to have maximum respect for your competition."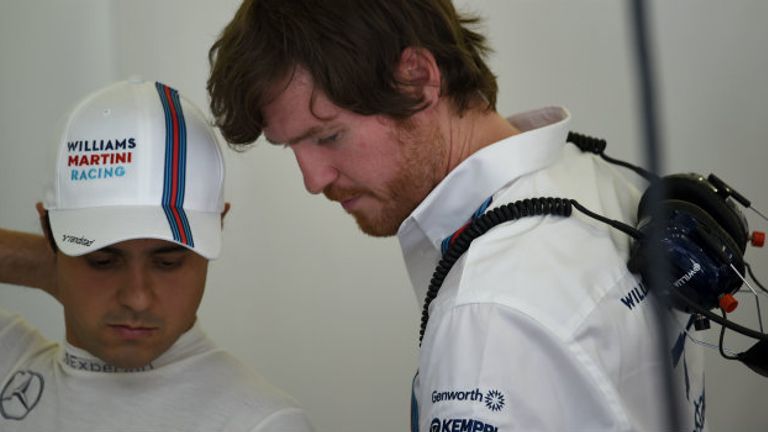 Moving it on to the next level is where Smedley comes in. One of the more recent additions to Williams' revamped engineering roster, he's has teamed up with Felipe Massa again – although his promotion to the role of Head of Vehicle Performance might disappoint anyone who enjoyed their frequently amusing radio chat when he race engineered Massa's Ferrari.
Probably the finest – probably the only, let's face it - sporting collaboration between Teesside and Brazil since Juninho and Emerson left the Riverside, the pair found themselves back in familiar territory in June when Massa snatched pole position in Austria. Yet even before the race, Smedley was talking down their chances of victory.
As it turned out, Valtteri Bottas claimed a podium finish behind, inevitably, the Mercedes cars of Nico Rosberg and Lewis Hamilton but it led to the charge that Williams, having made better use of their resources to build a competitive car, weren't making the best use of it in races.
In fact, a conservative approach to races is something Williams are actively pursuing, with the emphasis on consistent results and a strong finish in the Constructors' Championship rather than risking everything.
"I think you have to put sensible milestones in front of you and not try to reach too far," Smedley says. "And that's a problem with any company: when it tries to way outreach itself, it often falls behind where it initially was. I think if you want to build stability, you take incremental steps and keep chipping away.
"Then you look back after 12 months and look behind you at what you've achieved and where you've got to and you kind of say, 'Oh we did that quite quietly, didn't we?', without any kind of razzmatazz or drama, rather than say, 'Oh we're going to do this in the next six months' and keep trying to leap there in a two-week period of time that's too short to achieve your targets and keep falling further and further back. Or don't actually go anywhere."
Smedley says that as a team moves up the grid "the margins start becoming smaller and the gains start becoming more difficult to get". The law of diminishing returns, in other words. But although Williams are playing it safe, he stresses that mistakes are inevitable. "There will be times when you go backwards. You can't help that."
It's a point Smedley is keen to stress: that they may be playing it safe for now, but learning to win ultimately means overcoming a fear of losing – of failure. "That's one of the big cultural changes at Williams: we allow ourselves to make mistakes; we allow ourselves to say, 'Hey, we don't know everything'. We've got a great deal to learn, even though we've got this fantastic history behind us."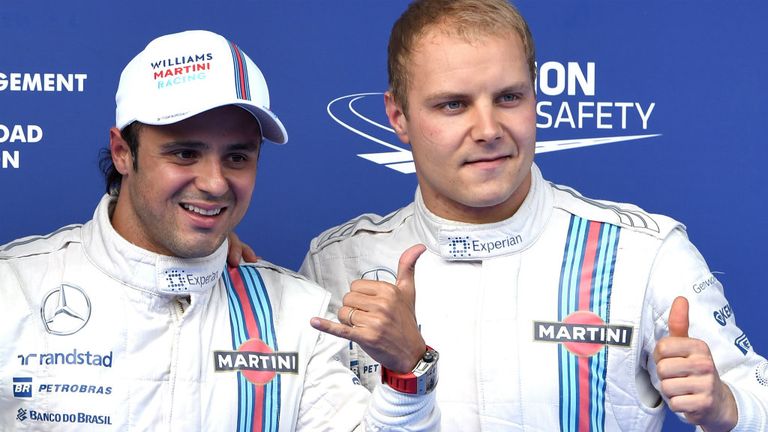 But can history repeat itself? To do so, Williams would obviously have to get the better of Mercedes, whose flying start to the hybrid era has largely been put down to the close collaboration between their chassis and engine departments.
The presence of Red Bull – who effectively control Renault Sport F1 now – and Ferrari in second and third places in the constructors' standings further underlines the advantage to be had in 'works' involvement and the return of Honda with McLaren is keenly awaited.
Both Honda and Renault were, of course, instrumental in helping Williams secure the majority of their world titles (12 in total) but the question of manufacturer support – or rather undivided manufacturer support – is one Smedley thinks is premature. Once again, the mantra is 'Let's walk before we run'.
"You cannot under-estimate the job that they've done," he says of Mercedes. "And they are a company who I'm absolutely enjoying so much working with. They've got this margin on the other manufacturers but they push, they never ever stop pushing and I love that. That's what Formula 1 should be about.
"We haven't got to forget that they've been instrumental in the revival of Williams for 2014. Can we use that engine to beat the works team? I don't know. That's another question altogether – and I'm not really thinking about that at the minute. What I'm thinking about is focusing on this year [and] next year."
As it turned out, a win was beyond Williams in Belgium, although Bottas claimed the latest in a string of podium finishes. But anyone who remembers how easily the Finn breezed past Rosberg up the hill to Turn 2 at the Red Bull Ring to re-take second place on the opening lap of the Austrian GP, not to mention how he carved through the field at Silverstone, will be aware of the ace in Williams' hand.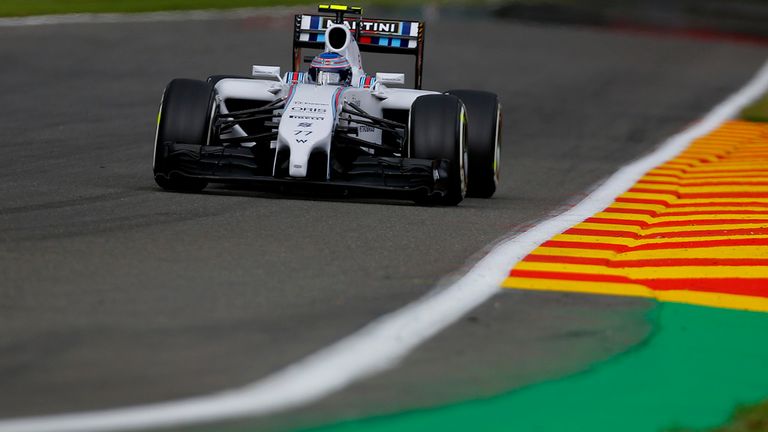 Not that Smedley is getting carried away by their prospects this weekend. "Our focus is to try and outscore the people around us in the championship [and] if at the end of that, a win falls out of it I think we'll ultimately be very happy," comes the response. "But our focus hasn't got to shift from the constructors' championship and that's our main focus.
"It applies to every single race up until Abu Dhabi. Our focus has to be the constructors' championship and that's what we're doing. We've got the whole team and both drivers on board and that's the way we think about it."
Toeing the line he might be, but Smedley opens up when talking about his journey to this point, which aside from Ferrari takes in a stint at Jordan and started with a trip down from Middlesbrough to watch the 1988 British GP at Silverstone.
"I just remember being ultimately blown away by these cars, these things of absolute beauty and engineering excellence," he enthuses. "I was 11 or 12 years old and was absolutely blown away by it and thinking immediately, 'I want to be involved in this'."
Fast forward a quarter of a century and Smedley is involved – and instrumental in trying to revive the fortunes of one of F1's great teams. "You're involved in it, you're involved in the part of it that you absolutely love and are able to make changes and inroads to a company with such a great history, something that you've stood from afar and admired…and someone pays you to do it!
"I mean ***k me! There's not many better ways of going to work is there?"