Red Bull boss Christian Horner declares Mercedes the new favourites for 2014
Red Bull hit by another new failure on the fragile RB10
By Pete Gill. Last Updated: 21/02/14 5:20pm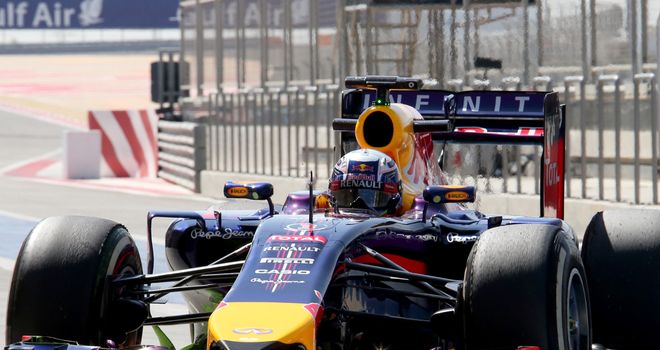 The RB10 only completed 28 laps on Day Three in Bahrain
Formula 1 Betting

Formula 1 Betting

Bet with Sky Bet
Red Bull boss Christian Horner has described Mercedes are the new favourites to win the 2014 F1 Constructors' Championship with the reigning World Champions suffering yet another fresh setback with the RB10 on Friday in Bahrain.
After four successive World Championship doubles, Red Bull have endured a nightmare winter at the start of F1's new turbo era and completed just 28 laps on Day Three of the second test due to 'a mechanical issue that we hadn't encountered before'.
Although Daniel Ricciardo insisted afterwards that the team are "heading in the right direction," the RB10 has barely been seen on track since being unveiled at Jerez three weeks ago.
While Mercedes have enjoyed both speed and reliability, the troublesome Red Bull registered only its 100th lap of winter testing on Friday morning. At the end of the day, the RB10 was calculated to have completed 600 kilometres on track this winter. Mercedes, by stark contrast, have managed nearly 2500km.
"You'd have to say that Mercedes are the favourites, or that Mercedes-powered teams are absolutely the favourites," Horner told Thursday's edition of 'Ask Crofty' on Sky Sports F1 as he looked ahead to the season-opening Australian GP on March 16. "We are on the backfoot, but it's a long year, a tough championship and it's not all won in winter testing.
"It's obviously not where we wanted to be, but it's where we are and it's a question of just getting on with it."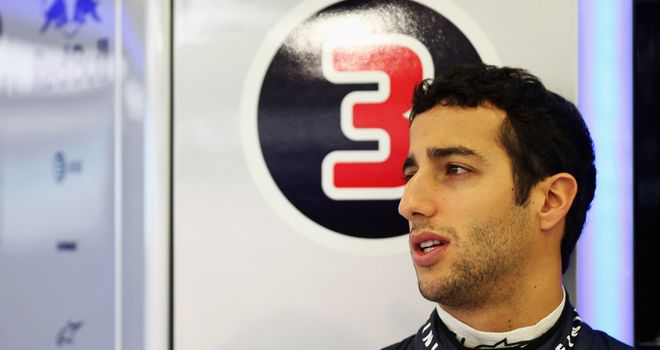 Another tough day at his new office for Daniel Ricciardo
Horner also expressed his confidence in engine suppliers Renault, who were hit by 'soft and hardware' malfunctions in southern Spain but have fared better in the desert. It's unclear whether the RB10's latest ailment was from the Red Bull or Renault side of the package.
"We are on the backfoot, we would have liked more miles under our belts, but the collaboration we have with Renault is extremely strong," Horner added. "All of our grand prix wins have come with Renault power and there's a great working relationship between the teams."
Ricciardo will return to duty on the fourth and final day of this test on Saturday, with only one more test, also to be staged at Bahrain, scheduled before the season commences in Australia.
Total laps covered by each team during pre-season:
Mercedes - 535.
McLaren - 475.
Ferrari - 456.
Williams - 411.
Sauber - 396.
Force India - 340.
Caterham - 308.
Toro Rosso - 174.
Red Bull - 122.
Marussia - 54.
Lotus - 52.
Total laps covered by each engine manufacturer during pre-season:
Mercedes - 1761.
Ferrari - 906.
Renault - 656.
Approximate distance covered by each team during pre-season:
Mercedes - 2480 km.
McLaren - 2226 km.
Ferrari - 2124 km.
Williams - 1957 km.
Sauber - 1891 km.
Force India - 1618 km.
Caterham - 1513 km.
Toro Rosso - 846 km.
Red Bull - 607 km.
Lotus - 266 km.
Marussia - 251 km.
Approximate distance covered by each engine manufacturer during pre-season:
Mercedes - 8281 km
Ferrari - 4266 km
Renault - 3232 km.
The Sky Sports F1 Online team will be providing live commentary of all three winter tests, with live updates from trackside also on Sky Sports News.