McLaren rear design catches the eye - and the attention - of rival teams
Ferrari chief James Allison says design of the MP4-29 "interests him"
By Pete Gill at Jerez. Last Updated: 29/01/14 6:51pm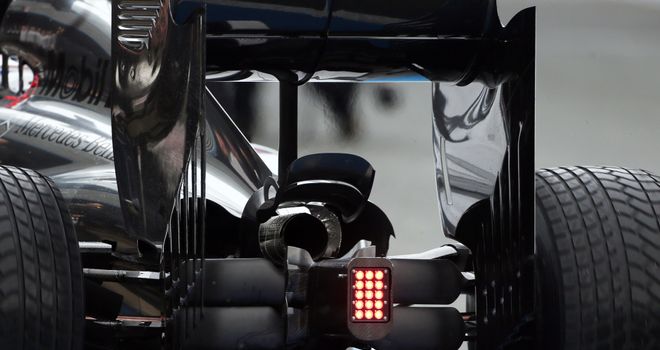 McLaren have attracted the attention of rival teams with the design of the rear of their car.
Formula 1 Betting

Formula 1 Betting

Bet with Sky Bet
Ferrari Technical Director James Allison has played down the significance of the vast array of radical new noses on the 2014 F1 cars but has admitted the innovative design on the rear of McLaren's has piqued his interest.
While Renault's Energy Recovery System proved to be the major talking point of Day Two at Jerez, with the three Renault-powered outfits limited to a cumulative total of 19 laps, Ferrari have fared as well as anyone during the opening exchanges of winter testing, with Kimi Raikkonen fastest on Tuesday and then registering 47 laps on Day Two.
Since the new breed of cars were launched last week, attention has inevitably focused on the weird and wonderful 'noses' of the chargers, with Ferrari unveiling a F14 T adorned by a relatively straightforward design.
"There is not too much similarity between the cars and the reason for that is that the nose rules allow quite a lot of geometrical freedom and there isn't a single solution to what isn't actually that sensitive an area. So there are a lot of solutions that do work," explained Allison, who rejoined Ferrari last year after eight seasons at Lotus.
"The team I was working with before have quite an aggressive solution and we have a different solution.
"We have looked at dozens and dozens of noses of all shapes and size and like any other part of the car it is free for us to develop and we will keep looking at it."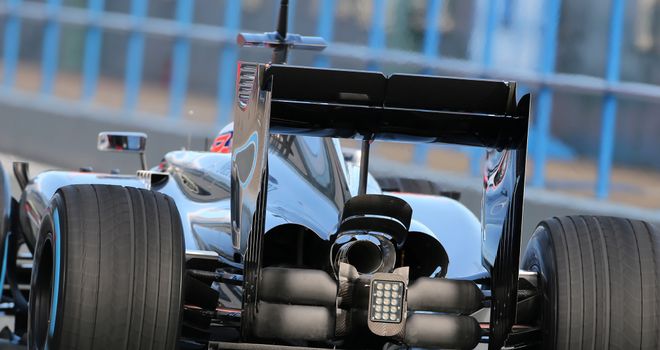 A closer look at the rear of the McLaren
Yet while Allison sought to downplay the noses, he admitted he was feeling nosey about the McLaren which, after spending Tuesday hidden from view in the team's garage, leapt to the top of timesheets on Wednesday and had tongues wagging about an innovative rear-suspension design.
"I haven't seen it in the flesh," confirmed Allison, "all I've seen are some blurry pictures, but I would like to know more about it because it does interest me."
Changes to F1 cars in 2014 mandate against exhaust blowing and rear beam wings, and first thoughts suggest a novel attempt by McLaren to claw back some of the downforce loss and also reduce drag at high speed.
As for the F14 T and Ferrari's progress over the first two days, Allison described the team as "reasonably pleased" with their work as they set about mastering the sport's new regulations.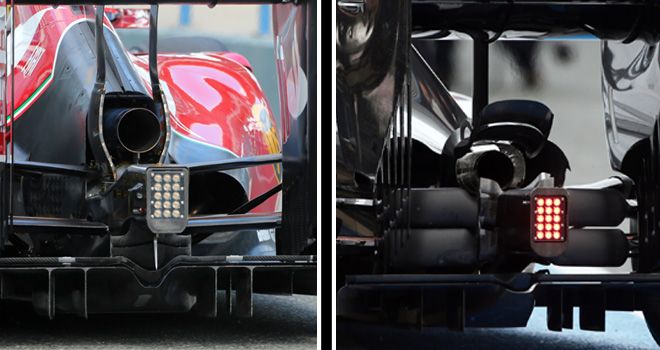 Comparing the Ferrari F14-T rear and that of the McLaren MP4-29
The Sky Sports F1 Online team will be providing live commentary of all three winter tests, with live updates from trackside also on Sky Sports News.