Former Max Mosley aide could stand against Jean Todt in FIA elections
While Bernie Ecclestone believes he could be succeeded by a woman
By Pete Gill. Last Updated: 25/07/13 10:11am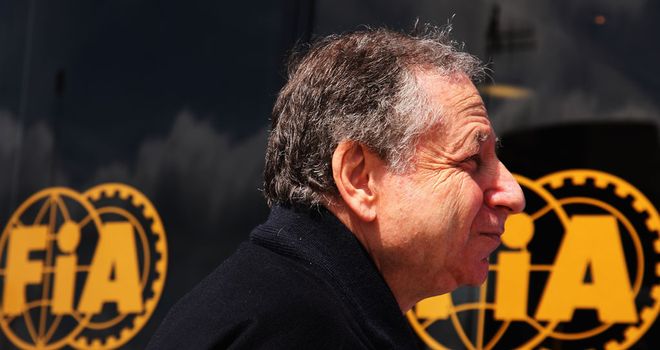 Todt will stand for a second term in elections at the end of the year
Formula 1 Betting

Formula 1 Betting

Bet with Sky Bet
David Ward, a former key aide to ex-FIA President Max Mosley, has confirmed he is considering standing against current incumbent Jean Todt in elections at the end of the year.
The Times newspaper reported earlier this week that Ward, the current Director-General of the FIA Foundation, was being pushed to run against Todt by opponents of the Frenchman.
'Talk of pushing Ward's candidacy dominated the back rooms of FIA conference held at Goodwood House in the week before the British Grand Prix last month,' the newspaper disclosed.
With speculation subsequently mounting that he could launch a challenge against Todt, Ward, described as 'Mosley's former right-hand man', has now acknowledged he is contemplating throwing his hat into the ring.
"This is not what I intended nor what I wanted, but I am certainly thinking about [standing] because it is important to have a debate," Ward has been quoted as saying in The Guardian.
Meanwhile, with a power struggle already poised to be declared at the FIA, Bernie Ecclestone has revealed that he believes he could be succeed by a woman as chief executive of F1 as the sport enters what appears to be a time of unprecedented uncertainty about its future direction.
"Why not a woman?" Ecclestone replied when asked by Bild who he thought might replace him. "I believe that women generally don't have such big egos and they don't need to go and play golf to close deals. They simply work harder to get the same recognition as men and, because their ego is less important, they are also less emotional in making decisions."