Lotus sell 35% stake in team to Infinity Racing consortium to aid push to front of F1
Majority owners Genii reduce shareholding to 65%
Last Updated: 19/06/13 1:51pm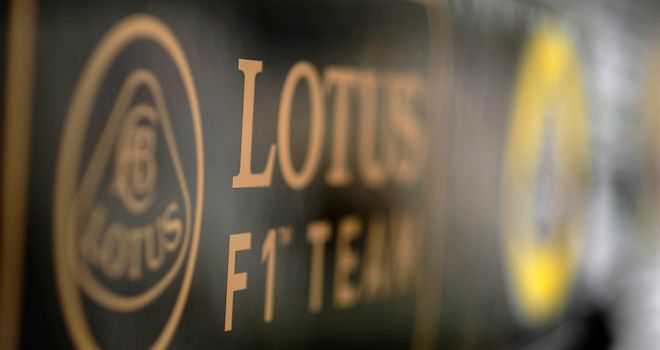 The Enstone-based outfit will remain under the control of Gerard Lopez's Genii Capital group, which originally bought a majority share in the then Renault team in late 2009 before taking over outright ownership the following year, but the deal announced on Tuesday will see them reduce their shareholding to 65% as the new consortium comes aboard as minority partners.
Although Lotus's announcement didn't specify the exact identities of the 'private investors' behind Infinity Racing, their press release stated that the constorium included an 'American hedge fund manager, an Abu Dhabi-based multinational business group and royal family interests of a major oil producing nation'.
Mansoor Ijaz and Suhail Al Dhaheri were listed as the Chairman and Vice Chairman respectively of Infinity Racing.
Under the revised shareholding structure, Lopez will retain his position as Chairman of the team, with business partner Eric Lux continuing on the board of directors, and the former said the tie-up would help Lotus move forward from both a technological and sponsorship perspective.
"Infinity Racing's principals have exceptional expertise and a proven strong track record in developing and delivering high quality technologies," Lopez said.
"This partnership will enable us to increase Lotus F1 Team's competitive advantage related to KERS technology as it becomes more central to Formula 1's push for environmentally sound racing, while also making Lotus F1 Team more marketable as a brand, opening up additional major sponsorship opportunities."
Lux, meanwhile, suggested the investment would aid Lotus's push to claim World Championship honours in the future.
"As Lotus F1 Team results have continued to improve every year, we have been waiting for the right investor who will help make the jump to the top spot in the Constructors' Championship," the Genii CEO said.
"In Infinity Racing, we have found a partner with the right connections in addition to technological expertise and a global reach in major markets with key sponsors to achieve this goal. We look forward to working with Infinity Racing as we continue on this exciting journey."
Lotus have been thought keen to increase investment in the team over recent time and currently operate without a bespoke title sponsor.