GP3 driver Tio Ellinas to carry out straight-line aero test for Marussia on Tuesday
Cypriot currently leads drivers' standings in F1 support series
By William Esler
Last Updated: 17/09/13 1:26pm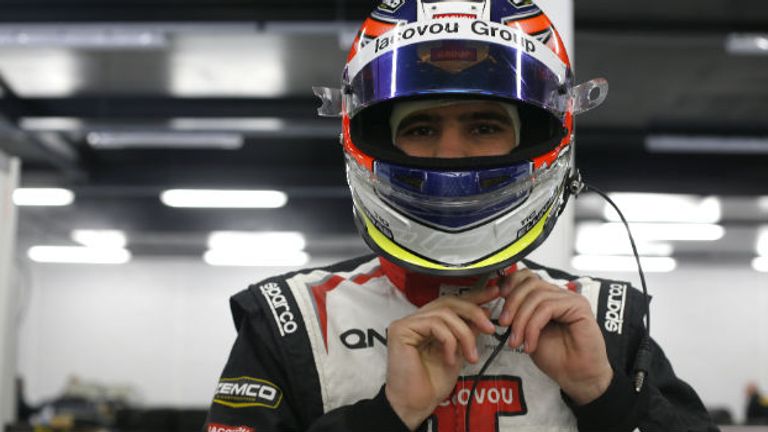 The Cypriot is part of the team's young driver academy and drives for Marussia Manor Racing in the F1-support series. Two solid points finishes at the weekend in Valencia were enough for him retain the lead of the drivers' standings.
This will be the first time Ellinas has driven a Formula 1 car and will give him a chance to familiarise himself with the MR02 ahead of the young driver test at Silverstone in July.
"It goes without saying that I am thrilled to get this additional opportunity to drive the Marussia F1 Team MR02 race car," Ellinas said.
"I have been looking forward to the young driver test since last Autumn and the weeks can't pass quickly enough. Being able to conduct the straight line test this week will help to bridge the gap until Silverstone and will also mean I can hit the ground running there as I will already be familiar with the car systems and the Team's procedures.
"In the meantime I have been trying to focus on my GP3 season as I want to give it my all. I can't pretend I'm not excited about the F1 tests and I would like to thank the Marussia F1 Team for the faith they have shown in me. I hope to do a good job to reward that."
Team Principal John Booth added: "Tio has done a very impressive job for our GP3 team over one and a half seasons now. We were very pleased to welcome him back for a second term and even more delighted when he brought us our first victory of the season in the opening round in Spain.
"He is definitely a star of the future and deserves both of the opportunities that we are putting his way, starting with this week's aero test at Kemble. This will provide him with some good familiarisation time with the car, which will then enable him to push when we get to the Young Driver Test next month. We look forward to seeing what he can do."