Red Bull's Helmut Marko likens current Testgate controversy to 2007's 'Spy scandal'
Three-day test expected to be taken to International Tribunal
Last Updated: 29/05/13 3:04pm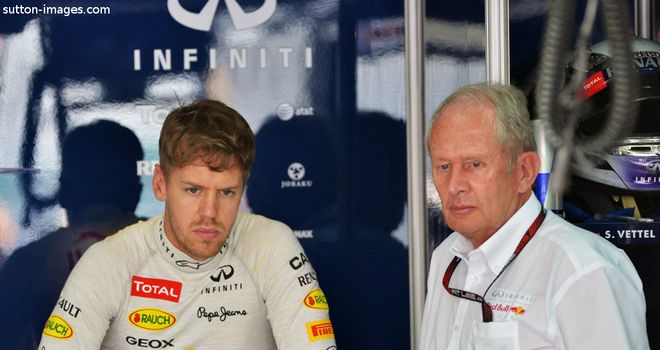 Marko alongside Sebastian Vettel in the Red Bull garage
Formula 1 Betting

Formula 1 Betting

Bet with Sky Bet
Red Bull advisor Helmut Marko has compared the current 'Testgate' furore to the 'Spygate' scandal which engulfed F1 in 2007.
In a statement released on Sunday night in the wake of news of Mercedes' Pirelli tyre test being made public ahead of the Monaco GP, the FIA, announced the issue may yet to be taken before the International Tribunal.
According to the sport's governing body, 'The Tribunal may decide to inflict penalties that would supercede any penalty the stewards of the meeting may have issued', and Marko has been moved to compare the current controversy to the 'Ferrari data' scandal in 2007 which resulted in McLaren being stripped of all their Constructors' Championship points.
"There will be a hearing," Marko told Bild, "although I do not know when and where. It is in the direction of the spy scandal of 2007 between McLaren and Ferrari."
Neither Pirelli nor Mercedes are yet to comment since the FIA's statement, uploaded on to the governing body's own website on Monday, was made public.