Sergio Perez rules out a major step forward for McLaren at the 2013 Spanish GP
Mexican hoping team can continue to make small steps towards front
By William Esler
Last Updated: 09/05/13 5:52pm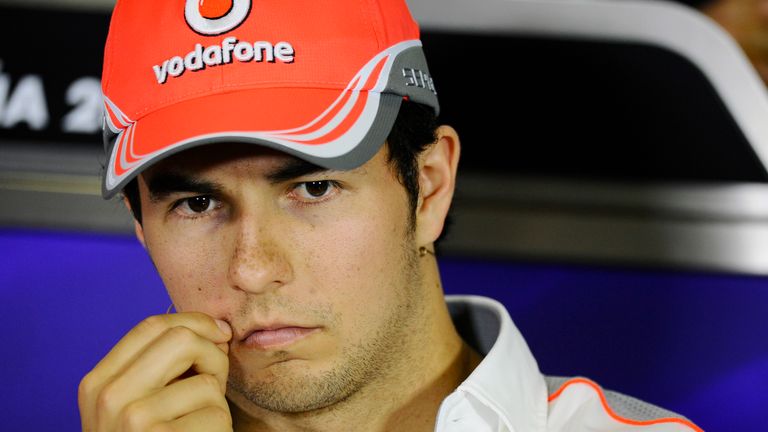 The team have endured a testing start to 2013 after opting for a complete overhaul of their design concept, rather than an evolution of their previous car like most squads.
The consensus in the paddock is that McLaren's season hangs on the success of this upgrade package. However, Perez has downplayed expectations, stressing that the team's focus is on making small step forwards.
"I think it is important for us to keep improving," the Mexican said in the Drivers' Press Conference at the Circuit de Catalunya.
"I think we have improved quite a lot since the first race, so I think we are going in the right direction. We do not expect a big gain here, I think when you are so far away from the people at the front, you have to bridge the gap and to start closing the gap is a priority for us. I think this race will be really important for us to learn a lot more about the car as well."
Perez's views echo those of McLaren Managing Director Jonathan Neale, who urged caution when he spoke to the media on Wednesday.
"I think we'll be cautious at this stage and say that a measure of our progress will be revealed on Saturday afternoon and Sunday.
"Some things will work, some things won't. We've got a lot more work to do on Fridays as well, so I don't see us being able to just run the car without a huge degree of upgrades.
"It's a significant volume of parts that go into this. But bear in mind that we are essentially trying to sort out a correlation issue. I'd rather not give away exactly which bits are going to be changing until we've decided on Friday night which parts are staying on the car for Saturday."