Red Bull driver Mark Webber claims qualifying has fallen in importance
Last Updated: 07/05/13 11:24am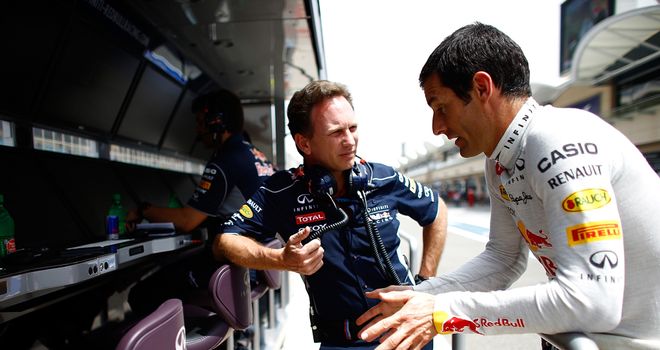 Webber believes qualifying is less important than it was
Formula 1 Betting

Formula 1 Betting

Bet with Sky Bet
Red Bull driver Mark Webber says qualifying has plummeted in importance as Formula 1 has evolved.
The 36-year-old Australian is a leading critic of the new developments, which have seen Pirelli's heavily degrading control tyres dominate proceedings.
"Previously, qualifying was almost everything - 75 to 80 per cent," Webber was quoted as saying by Autosport.
"There's still a little bit of chess on a Saturday to make sure you're in a good position but it's no longer as important as it once was."
Lotus rival Kimi Raikkonen expressed a different opinion, saying: "The further forward (on the grid) you are (helps). It helps you to save the tyres, and keeps you away from any (first lap) accidents."