Bernie Ecclestone reckons it's 'a bit too late' for Scorpion Racing to gain a 2013 entry
New outfit hoping to purchase HRT assets
Last Updated: 30/01/13 10:27am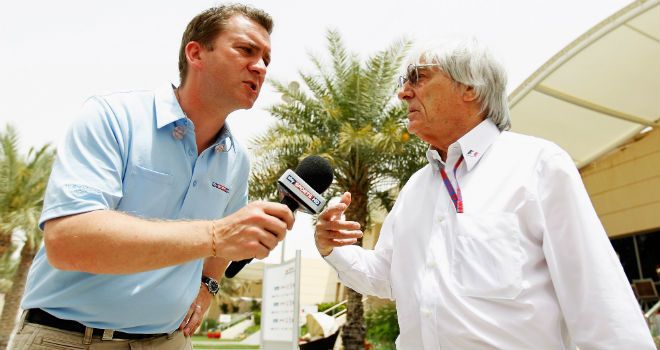 Bernie Ecclestone: Doesn't think new team will be on 2013 grid
Bernie Ecclestone has dismissed Scorpion Racing's hopes of being on the grid in time for the new Formula 1 season.
It is understood that the nascent team, who are backed by a group of Canadian and American investors, are hoping to purchase the assets of the defunct Spanish outfit HRT, who were liquidated at the end of last year.
F1 on Sky Sports in 2013
Sky Sports F1 is the only place to watch every grand prix live in 2013.
Our dedicated F1 channel will broadcast every race, qualifying and practice session live, along with highlights shows, analysis and even more coverage via the Red Button.
Find out more at Sky.com
Scorpion Racing would apparently set up their base at Silverstone and use updated versions of last year's HRT cars. They are believed to be close to completing due diligence.
However, given the FIA's entry deadline for this season closed at the end of November, it is highly unlikely that it would bend the rules to allow Scorpion Racing to compete.
Ecclestone said: "I've spoken to them and told them to get in touch with the FIA and ask for an entry.
"They want to buy all the bits from HRT, then form a company and ask for an entry, but I personally don't think it will happen. It's all a bit too late. Maybe they could do it for next year."
The FIA has confirmed it has received nothing substantial so far, and will only look at granting an entry when it gets something more concrete.