New Concorde Agreement 'in the coming weeks'
Meeting held in Paris on Monday
Last Updated: October 23, 2012 9:25am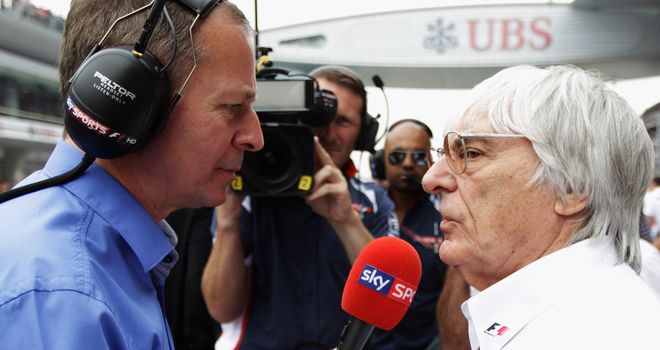 Bernie Ecclestone was in attendence on Monday for the Paris meeting. Martin Brundle, alas, wasn't.
Formula 1 Betting

Formula 1 Betting

£10 Free Bet
FIA president Jean Todt, Commercial Rights Holder Bernie Ecclestone and representatives from the 12 teams have held what is being described as a "constructive meeting" in Paris on Monday.
Among the items discussed were the Concorde Agreement, which will come into effect next year and run until 2020, a new cost-cutting mechanism, Championship entry fees and the FIA's role in regulating the sport.
A statement from the sport's governing body confirmed that the team bosses were presented "the new structure of governance, including the new conditions of entry for the Concorde Agreement, starting in 2013.
"All the participants in the meeting were encouraged to seek clarification which resulted in a fruitful and helpful debate on how the new structure would operate in 2013 and beyond.
"A further important step has been achieved today to secure the future of the F1 World Championship which should lead to a final settlement to be reached between the FIA, the Commercial Rights Holder and the Teams in the coming weeks."