No double DRS for Sauber
High development costs count Sauber out
By William Esler. Last Updated: May 3, 2012 1:19pm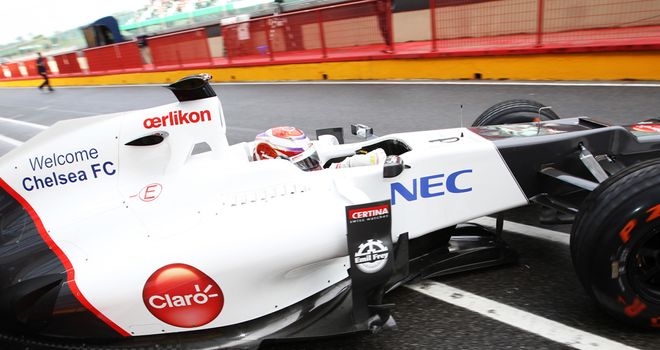 Sauber are unlikely to introduce a Mercedes style double DRS
Formula 1 Betting

Formula 1 Betting

£10 Free Bet
Sauber say they are unlikely to introduce a Mercedes-style double DRS due to the cost involved in developing the concept.
The C31 has shown good pace this year, leading the midfield battle, and the team feel they focusing their resources on other areas would be more beneficial for the team.
The system, which stalls the front wing when DRS is activated and thus reduces downforce further, was cleared by the FIA after Lotus protested the concept in China.
But with the benefit only likely to be a couple of tenths at most in qualifying, and less in the race when DRS is restricted, the Swiss team admit the sums don't add up.
"We have done some evaluation on it in the factory, but at the moment it's not really working for us in terms of cost versus performance," Chief Designer Matt Morris told Autosport.
"It doesn't really stack up for us at the moment. And beyond the cost versus performance issue, it's difficult to know exactly the potential benefits and then it's only really useful in qualifying.
"It's definitely a few tenths of a second in qualifying, but to get that [benefit] so many parts in the car would have to be changed. That's the problem."