Argentina F1 return in 2013?
Argentine minister says deal to be signed next month
Last Updated: 28/10/12 8:37am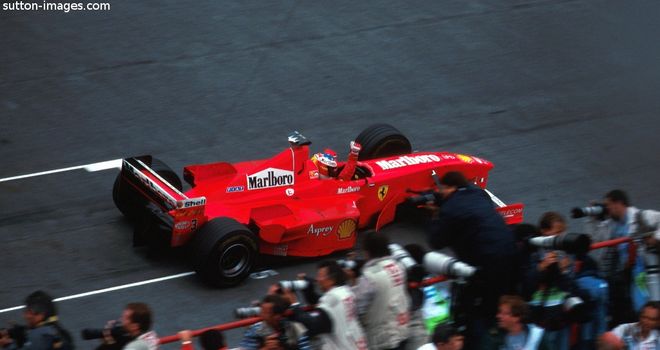 Michael Schumacher wins in Argentina in 1998 - the last F1 race held in the country
Formula 1 Betting

Formula 1 Betting

Bet with Sky Bet
Argentina is closing in on a return to the Formula One calendar - and reports say a 2013 race could be confirmed in May.
Italian website Autosprint quotes an Argentine government minister as saying a three-year deal is soon to be signed with F1 supremo Bernie Ecclestone. It is likely Argentina - which last staged a grand prix in 1998 - will take up a slot in the calendar vacated by Korea.
Ecclestone has yet to comment on any such agreement.
Argentina minister of tourism Enrique Meyer told Autosprint: "The National Government accepts the challenge of organising the Grand Prix of Argentina to promote the image of our country around the world.
"In May, the three-year contract will be signed between all parties involved."
The deal would pave the way for the construction of a Hermann Tilke-designed layout in the resort of Mar del Plata. It is likely to include a mix of city streets, the promenade and a former naval base.