Wet weekend forecast in Malaysia
Hot, humid and wet for second race of the season?
Last Updated: 22/03/12 9:36am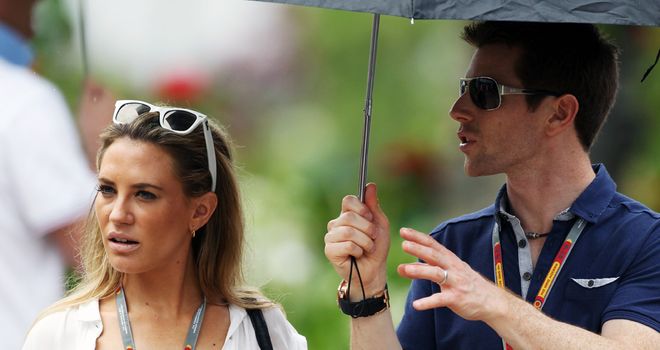 Georgie and Ant arrive at Sepang
It's just as well that the Sky Sports F1 team have packed their brollies because plenty of rain is expected over the weekend in Malaysia.
THE ONLY PLACE TO BE
Sky Sports F1 HD is THE only place to watch the 2012 Formula One season in full. We will have live and exclusive coverage of the Malaysian Grand Prix starting with P1 on Friday.
FRIDAY - P1 from 1.45am. P2 from 5.45am
SATURDAY - P3 from 4.45am. Q from 7am
SUNDAY - Race from 7.30am
To find out all the different ways to watch the action, click here
The showers that greeted the first arrivals at Sepang on Thursday morning are expected to be a very wet sign of things to come with thunderstorms forecast for the rest of the weekend.
Although the teams and drivers can expect hot conditions, with the high hovering around the 30'C mark, rain has been predicted on Friday, Saturday and Sunday.
Hmm. That will make it interesting. Very interesting...