Nico happy with Schu pairing
German pair on 'even playing field' at Mercedes
Last Updated: 17/02/12 7:09am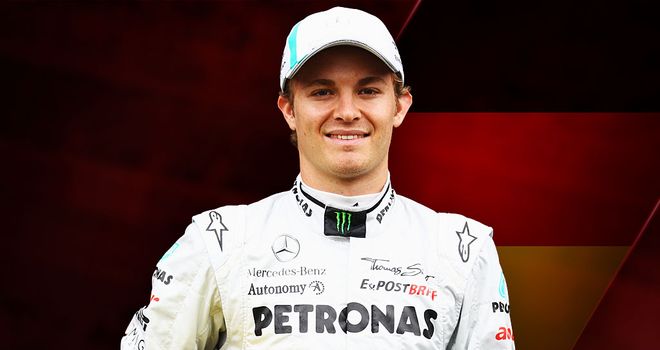 Nico Rosberg: on a level playing field with teammate Schumacher
Formula 1 Betting

Formula 1 Betting

Bet with Sky Bet
Nico Rosberg says himself and team-mate Michael Schumacher are on an "even playing field" as they enter the third year of their Mercedes GP partnership.
Making the move from Williams to Mercedes at the end of 2009, Rosberg found himself unexpectedly teaming up with the Formula One legend - and it was the younger driver who had the edge.
Rosberg far outscored Schumacher in their first season together while in the second the seven-time World Champion closed the gap, although he still came off second best.
"He closed the gap to me in the Championship standings compared with 2010, but a lot of that reduction was down to the tyres and the DRS, which made overtaking more possible," Rosberg said in an interview with Car.
"Qualifying lost a lot of its importance in 2011 and that was the main explanation. But Michael also raised his game; he upped his performance.
"At the start of last year I had a lot of respect towards him, but it's settled down now. We're on an even playing field and it's much more easy-going.
"I respect his dedication to the sport and his approach. That's interesting to see."
The pair took to the track to give the 2012 Mercedes W03 a shakedown at Silverstone ahead of its official launch in Barcelona next Tuesday.
Both did 50km for what was officially a private filming day.
Their late unveiling has led to suspicions the team has something to hide from its 2012 rivals.