Sutil to appeal GBH verdict
Prosecuting attorney to also appeal sentence handed to German
Last Updated: 08/02/12 3:14pm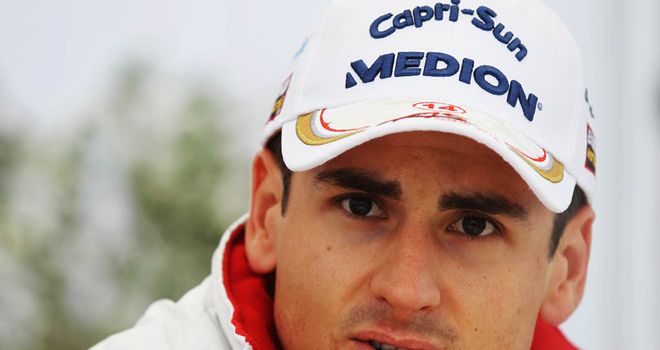 Adrain Sutil: Will appeal against GBH charges
Formula 1 Betting

Formula 1 Betting

Bet with Sky Bet
Adrian Sutil and the prosecuting attorney at his recent assault trial have both appealed the initial verdict.
Sutil was handed an 18-month suspended sentence and fined 200,000 euros after being found guilty of causing grievous bodily harm to Eric Lux of Lotus.
The incident occurred in a nightclub in Shanghai after last year's Chinese Grand Prix, where the German driver struck Lux with a champagne glass, causing a wound in his neck which required 24 stitches.
Neither party is happy with the punishment handed to the former Force India driver by Munich district court judge Christiane Thiemann on January 31.
Confirming the appeal, Sutil's manager Manfred Zimmermann said: "We have decided on this step because we are convinced this judge must not oppose, especially the video tapes which from our point of view are quite obvious and have not been properly considered."
Speaking to German newspaper Bild, Zimmermann added: "Not asking one of the witnesses to court and other important circumstances have not been considered as well."
Prosecution appeal
However, the district court has confirmed prosecuting attorney Nicole Selzam has also appealed.
Selzam is known to be pushing for a stiffer sentence that was demanded at the initial trial, namely 21 months suspended and a 300,000 euro fine.
Should there now be a re-trial, it remains to be seen if Lewis Hamilton, who was with Sutil on the night in question following his grand prix victory in Shanghai earlier that day, will attend.
Following representations made by his solicitor, Hamilton did not appear last month on the grounds of his commitments to McLaren, and instead his statement was read out in court.