Berger - STR did the right thing
Former co-owner says Buemi and Alguersuari were "average"
Last Updated: 28/12/11 3:20pm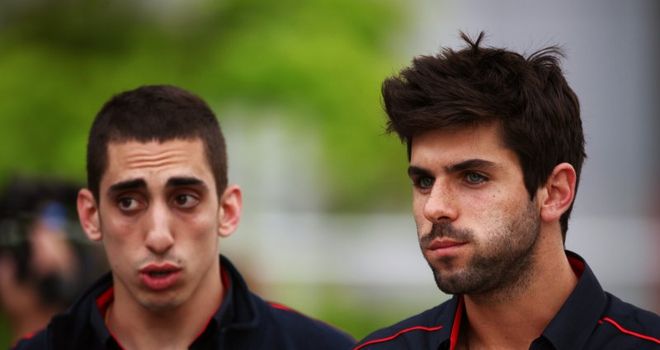 Wholesale change: Toro Rosso dropped both Sebastien Buemi and Jaime Alguersuari
Formula 1 Betting

Formula 1 Betting

Bet with Sky Bet
Gerhard Berger has said Toro Rosso made the right decision to drop Jaime Alguersuari and Sebastien Buemi as they were "average" at best.
The Faenza-based team announced two weeks ago that they had axed both drivers and replaced them with Red Bull Juniors Daniel Ricciardo and Jean-Eric Vergne.
Berger, who co-owned Toro Rosso with Red Bull between 2006 and 2008, felt change was necessary as neither Alguersuari or Buemi had demonstrated they were capable of stepping up to world champions Red Bull Racing.
"I think it's correct, although it is very hard," the former Ferrari, McLaren and Benetton driver told a special edition of ORF's Sport am Sonntag.
"For the drivers it is always hard, but for Red Bull and Toro Rosso, it is about preparing drivers - ideally from the Red Bull pool. They need to find one that will eventually be the successor of Mark Webber or Sebastian Vettel when they move on."
The Austrian added: "The demands at Red Bull are very high, as we know, and these two [Alguersuari and Buemi] are at the best average."
Red Bull have high hopes for Ricciardo and Vergne and Berger feels the latter in particular has a big future ahead of him.
"I've heard a lot of good things about the young Frenchman - maybe he's a new Sebastian Vettel," he said. "You have to try it, otherwise you do not know."