Brundle to join Sky
Last Updated: 29/11/11 2:22pm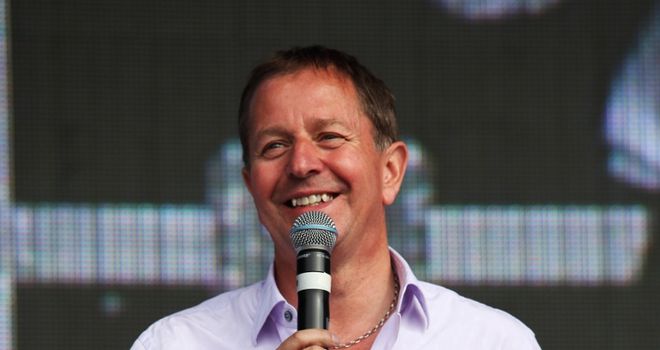 Brundle: announces Sky move
Formula 1 Betting

Formula 1 Betting

Bet with Sky Bet
Martin Brundle is to join Sky Sports F1 HD for the 2012 season, it has been confirmed.
" I need to commentate on every race live. Recorded and delayed sports television doesn't give me the adrenalin fix I crave."
Martin Brundle Quotes of the week
The renowned and respected commentator has revealed that the lure of covering every session live next season was impossible to resist, with the new Sky Sports F1 HD channel broadcasting the entirety of 2012's twenty grands prix without interruption from March onwards.
"I'm very much looking forward to joining Sky's Formula 1 team," Martin confirmed. "It was exciting to hear that they will have a dedicated channel for Formula 1 - with live races, in-depth features and key interviews.
"It's very important for me to be covering every Formula 1 weekend with the intense energy of live television. There will be also be plenty of time and scope at Sky to create the features I really enjoy making which highlight the skills and fascinating technology of F1. It's been a privilege working with BBCF1, and now I am very motivated with new opportunities at Sky Sports F1 HD."
Welcoming Martin to the Sky Sports team, Managing Director Barney Francis enthused: "We are thrilled that Martin Brundle has chosen to join us. He has proved himself as a racer and a broadcaster and will bring vast knowledge, experience and technical insight to Sky Sports F1 HD. Martin has been a huge presence on TV for over 15 years, working with both ITV and BBC and winning awards, recognition and the trust of the fans. Our viewers know him, respect him and really value his knowledge.
"He's also a racer. he's been there and done it, in a range of drives. Martin's been on the podium, competed against the greats and driven for eight different F1 teams. That's real pedigree. We are really looking forward to working with him and I know that he is excited by our plans. We have a dedicated channel, with every race live and a wealth of F1 programming. We want to take viewers inside Formula 1 and he is the perfect guide."
More information on Sky Sports F1 HD can be found at www.sky.com/f1, or follow us on twitter.