Renault reveal Kubica concerns
Owner doubts Pole will compete again this season
Last Updated: 23/05/11 8:18pm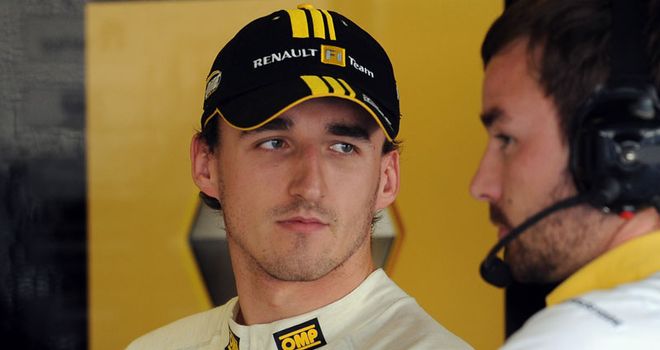 Kubica: Out of action
Formula 1 Betting

Formula 1 Betting

Bet with Sky Bet
Renault owner Gerard Lopez does not believe Robert Kubica will make a competitive return to Formula One this season.
Lopez is hopeful Kubica, who suffered multiple injuries following an horrific accident in a rally event in early February, may be able to take part in a Friday practice session.
After four separate operations and two and a half months spent in the Santa Corona hospital in Pietra Ligure, Kubica was finally allowed to leave a few weeks ago.
The Pole is currently undergoing extensive rehabilitation under the supervision of Dr Riccardo Ceccarelli, who runs the Italian sports clinic 'Formula Medicine'.
Difficult
Kubica's main concern, though, is a problem surrounding a severely-damaged right hand which is casting a doubt over his recovery.
"We'll probably get him to test on a Friday at some point during the year, but I'm sure his return is not possible this year," Lopez told Spanish radio station Onda Cero.
Even Kubica admitted last month the mobility in his right hand at that time was limited, which is why no one has definitively stated if he will ever drive in F1 again.
"Robert has survived a spectacular accident and now comes the most difficult part, which is to recover fully," added Lopez.
"It is something that no one, not himself, not the doctors, not ourselves, knows if he will achieve."