F1 takeover talks confirmed
News Corp and EXOR confirm initial talks about F1 takeover
Last Updated: 04/05/11 7:12am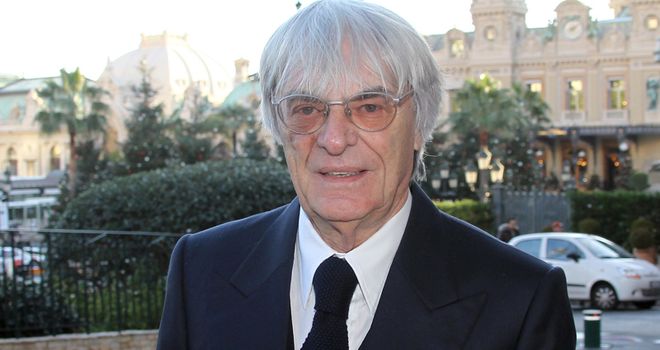 Ecclestone: Does not think F1 will be changing ownership
Formula 1 Betting

Formula 1 Betting

Bet with Sky Bet
A bid to takeover the running of Formula One could be on the horizon after European investment firm EXOR, controlled by the owners of Ferrari, announced they were in early discussions with News Corp about possibly making a future bid.
EXOR, controlled by the Agnelli family who run car giant Fiat which in turn owns Ferrari, have confirmed they are exploring the prospect of putting together a takeover bid with News Corporation.
Any attempt at a bid is still a long way off, but EXOR have confirmed the initial interest of the two parties to at least discuss the possibility of making what would be an audacious bid to take over F1.
Carlos Slim, the Mexican billionaire who is currently recognised as the richest man in the world with a net worth of around £45billion, was also thought to be involved in talks with News Corp, but he was not discussed in the statement.
"EXOR, one of Europe's largest listed investment companies, and News Corporation, the global media group, confirm they are in the early stages of exploring the possibility of creating a consortium with a view to formulating a long-term plan for the development of Formula One in the interests of the participants and the fans," read the statement.
Partners
"Over the coming weeks and months, EXOR and News Corporation will approach potential minority partners and key stakeholders in the sport."
Significantly, the statement added: "There can be no certainty that this will lead to an approach to Formula One's current owners."
F1's commercial rights are currently held by venture capital firm CVC who bought them in 2006 for £1.8billion.
Chief executive Bernie Ecclestone stated last month that rumours of a takeover by News Corp were "rubbish," and any offer would have to be "ridiculous."
However, given the combined worth of EXOR, who have a net asset value of £8billion, and News Corp, such a bid should not be a problem.
CVC have, however, also confirmed that a "friendly" approach had been made by the Exor News Corporation consortium, and noted the power the two parties would have if they combined to make a bid.
"James Murdoch has informed us that the approach is friendly, at a very preliminary stage, and that they acknowledge that Formula One is privately owned by CVC and not currently for sale," the statement said.
"CVC recognises the quality of Exor and News Corporation as potential investors, but any investment in Formula One will require CVC's agreement and will need to demonstrate that it is in the interest of the sport and its stakeholders, taken as a whole."