Kubica faces anxious wait
Pole to find out in "six days" how operation went
Last Updated: 08/02/11 9:35am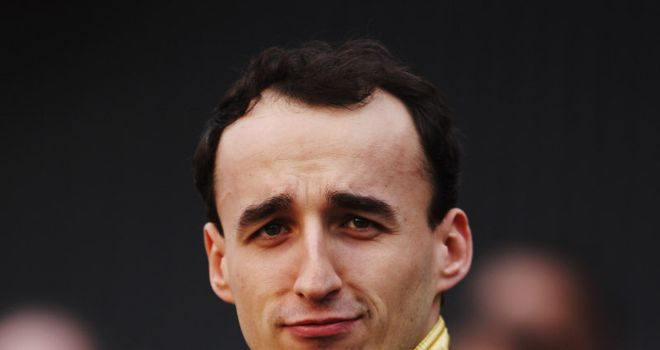 Kubica: Anxious wait
Formula 1 Betting

Formula 1 Betting

Bet with Sky Bet
Robert Kubica will have to wait for "at least six days" to find out whether surgery has been a success.
The Renault driver underwent a seven-hour operation on Sunday after his right arm was seriously injured in a rally accident.
Surgeons at the Santa Corona Hospital in Pietra Ligure have had to "rebuild the functions of the forearm", while Kubica also sustained arm and leg fractures.
Professor Mario Igor Rossello, who operated on on the Pole, said: "The hand is warm which means the surgery went well. It was a difficult operation.
"We will need six days to verify if the blood circulation in the limb responds as it should do."
And the head of the intensive care unit, Dr Giorgio Barabino, added: "Kubica is conscious, he talks and understands what has happened.
"The first thing he thought about was his co-driver and was informed about his condition.
"Things are going well considering that there was substantial damage. There were huge difficulties we faced and the necessary measures were taken immediately.
"Kubica lost a lot of blood, that is why the first hour was critical.
"He was unconscious and could not be operated on when he arrived to the hospital. He needed many transfusions during the stabilising process as well as during the very long surgery."