Horner: Red Bull here to stay
Team chief insists Red Bull will be no 'one-hit wonder'
Last Updated: 03/11/09 6:16pm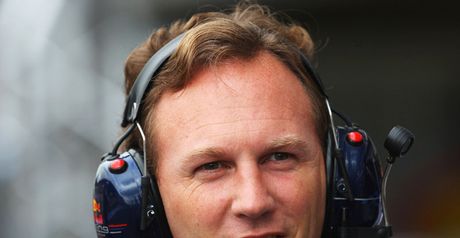 Horner: Positive
Formula 1 Betting

Formula 1 Betting

Bet with Sky Bet
Christian Horner believes his Red Bull team will continue to be a force in 2010 despite a rebound in the fortunes of some other teams.
"We will learn lessons from this year and I think, as the team has developed, it has only got stronger." Quotes of the week
Sebastian Vettel's victory in Abu Dhabi meant he finished just 11 points behind Jenson Button in the drivers' championship, while the team were 18.5 points behind Brawn GP in the constructors' race.
However, wins for Ferrari and McLaren in the second half of the season served notice that they will continue to be a threat after struggling to score any points at all early in the campaign.
But Horner is adamant that Red Bull is here to stay and will push for more championship titles in the coming years.
"There's no room for complacency in this sport," Horner said. "We've beaten some formidable opponents this year, but they're not going to be sleeping.
Formidable
"They have demonstrated in the second half of the year that they have worked very hard to recover, and by winning races in Ferrari and McLaren's case, so I'm sure they will be formidable opponents again next year.
"But, we will learn lessons from this year and I think, as the team has developed, it has only got stronger.
"I'm convinced it can continue to evolve, and with continuity in our line-up we're perfectly placed to build on this year's campaign."
However, Horner sees plenty of areas to work on, particularly reliability, with Vettel and team-mate Mark Webber registering 12 blanks between them in 2009.
"I think the effort that has gone into the car has been superb from every member of the team," he said. "They can be very proud.
"Although second is one place off our ultimate target, it's still a very good result.
"We will learn a lot of lessons from this year, which will only make us stronger going into 2010.
"In many respects the team is still very young and it's only our fifth season in Formula One.
"To have achieved 16 podiums, six wins, five pole positions and six fastest laps, including four one-two finishes, as well as in excess of 150 points, is a massive achievement."
Title target
Horner's bullish assessment was shared by Vettel, who has targeted title success for both himself and Red Bull next season.
"There is only one step we can make for the team ranking, for the constructors' as well as for the drivers' championship, for myself. So there is no question about the target," the 22-year-old said at the Race of Champions event in Beijing.
"I think (we can do it). We have grown a lot already this year and it was the first time for us to be in a situation where we had a very competitive car.
"Of course in the end, second place is good but we would like to be one step better for next year."
Teamed with seven-times World Champion Michael Schumacher, Vettel turned the tables on Button on Tuesday in the Race of Champions' Nations Cup event.
The pair secured a hat-trick of wins for Germany, defeating Button and his Team GB partner Andy Priaulx in a tie-break race in the final.