Football Expert & Columnist
Kevin Phillips blogs on scoring against his former sides
In a week which saw Didier Drogba return to Chelsea, Kevin Phillips blogs on facing a former side.
Last Updated: 20/03/14 5:05pm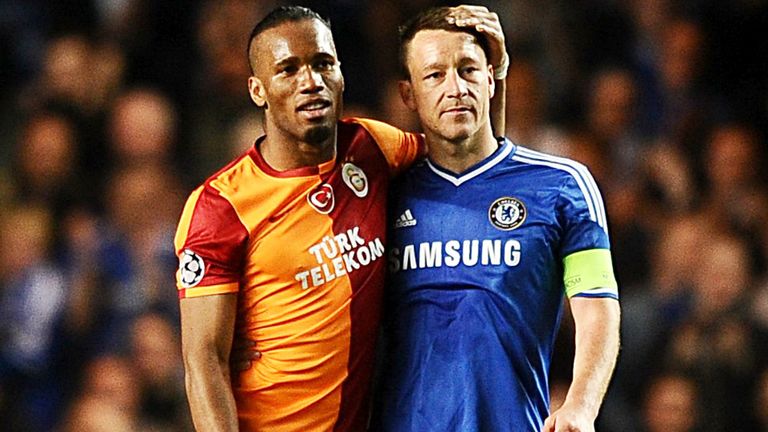 Drogba is an emotional man and wears his heart on his sleeve, much like his former Chelsea boss Jose Mourinho, so it was no surprise to see them embracing before kick-off. Emotions were running high.
Going back to an old club can sometimes be difficult but you could see Drogba was enjoying it on Tuesday. The reception he got was incredible and much deserved, considering what he did for Chelsea.
Of course, once the whistle goes you're playing for your current team and you have to put that emotion to one side, although it would have been interesting to see how he would have reacted had he scored on the night!
I played and scored against one of my former clubs, Blackpool, last weekend. It was nice to get on the score sheet - I could have had a hat-trick, to be fair - and it was an important one, killing the game off at 3-1.
However, despite getting a few boos from the Blackpool fans while I was warming up, I didn't celebrate out of respect and that's the approach I've taken when I've scored against the majority of my former clubs.
I remember the first time I went back to Sunderland after leaving. I was playing for Aston Villa and during the build-up I was really looking forward to going back and the reception I was going to receive.
Celebrate
I scored on the day, didn't celebrate and as I was walking back to the centre circle the Sunderland fans were singing 'Super Kev'. It was a bit bizarre!
I know some people disagree with not celebrating, particularly in the media, but perhaps they don't know what it's like.
Yes, you're playing for a different team but there's no need to rub the opposition fans' noses in it.
Of course, everyone has their own view - just ask Emmanuel Adebayor, who ran the length of the Etihad pitch to celebrate a goal for Manchester City in front of the Arsenal fans.
And certainly there are players who get sold against their will or feel they never got a chance at a certain club and when they go back feel like they have something to prove and celebrate scoring. You can understand that.
But when I look at clubs I've been at I feel I've given my all for all of them, scored for all of them and I've left on good terms - even Blackpool.
It wasn't my decision to leave that club, I was kind of forced out and didn't have an option, but sometimes supporters don't hear that side of things so you can understand their frustration.
Stick
The only club I did celebrate against was the first time I went back to Southampton.
I got some horrendous stick down there and in hindsight perhaps I shouldn't have celebrated but that was just a heat of the moment thing - and as we saw with Adebayor, that can happen.
Generally it's nice going back and it's always interesting when you come up against old team-mates.
Obviously from training with them for years you know their weaknesses and strengths and if you're clever and cute you can use that to your advantage.
Of course, on the other hand, they know all about you and what you can do, too. It's part and parcel of the game.
I've scored against a few former clubs in my career now but when you've played for as many teams as I have at some point you're going to come up against them!