Football Expert & Columnist
Niall Quinn backs Manchester United to claim disciplined draw at Real Madrid
Niall Quinn tips Man Utd to draw in Madrid, but they'll need pace and distance to keep Ronaldo quiet.
Last Updated: 13/09/13 2:25pm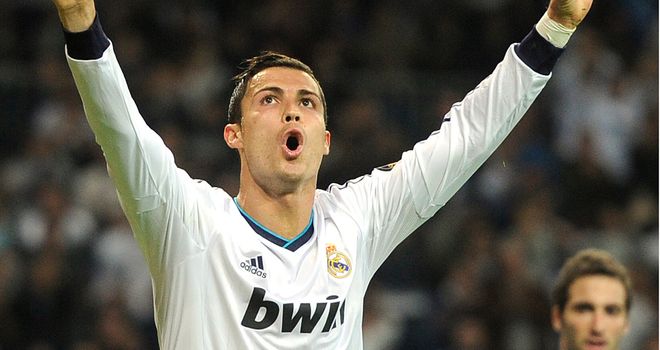 The amount of build-up has been befitting of such an occasion and it was right to hear Jose Mourinho saying that this is the game the world is waiting for. He spoke quite candidly about how big Manchester United are and I'm sure that would be reciprocated by Sir Alex Ferguson.
This is a game to cherish, a game to behold and I'm really looking forward to watching it.
Sir Alex has got Manchester United purring with some superb league form. Their injury list seems to be clearing up nicely and they can take lots of confidence to Spain, so there's a lot to like about their chances.
But there's no doubt that the first leg will be very difficult. Real Madrid have an extremely talented team full of fantastic footballers and they will be looking at the Champions League as their chance of redemption in a season where Barcelona have outshone them domestically.
So it would be great if Manchester United can take something from home their travels and I think they would see a draw as a job well done. It's difficult to say wholeheartedly that they can go and win the game in that arena, but they are a polished side and they have enough quality to go and get a result.
I've seen every game they have played in the Champions League this year and their good results have belied their performances at times. They didn't play well in some of the early games, but it feels as if it's only getting started for them now. They had it fairly easy early on - and now it comes at them full force.
The key question is can they contain the dangerous players in the Real Madrid team? I suspect this will be a night where they will be attempting to frustrate their opponents, rather than going gung-ho themselves.
I expect Sir Alex to play five across the middle and to replicate the shape he has used in other away games in Europe this year. I anticipate Robin van Persie playing as the lone foil up front and it will be interesting to see where Wayne Rooney plays. I think he will have license to go and join Van Perise, but it will be a cautious approach overall.
Contain
They must look to contain Real Madrid for as long as possible and that means keeping one of their old boys, Cristiano Ronaldo, quiet which is far easier to say than it is to do.
Manchester United will need to make sure there is plenty of pace in the team so he can't outrun them time and time again and the full-backs must look to shove him inside where he can do less damage - but of course he's capable of cutting in and smashing the ball in the net from 25 yards! It's a really difficult one.
When he gets possession you need to keep him as far away from goal as you can and ensure he cannot reach full stride. It will soon be apparent after the game kicks off how much cover Rafael will get on that side of the pitch, but it's not as simple as marking him in a certain area because Ronaldo likes to drift across into the middle. There's no doubt that if he is on form he will make the game awfully difficult for Manchester United.
And then if you stop him then you've got to handle the likes of Karin Benzema, Gonzalo Higuain and Mesut Ozil - all 10-out-of-10 players who are renowned throughout the world!
Plus they've got a wonderful manager who brings so much to the game and this match brings together two of the best of all time. The media rivalry between Mourinho and Ferguson has been friendly up to this point, but the man who gets his tactics right on Wednesday will rather more enjoy the taste of the bottle of wine they'll share afterwards, I'm sure.
Levels
The skill levels are high on both sides, but I think Real Madrid are fractionally ahead there. However, the durability and experience of Manchester United will count for a lot and as a result this should be an intriguing game.
Will it be a good game for the neutral? Manchester United will have a big say on that because if they take me by surprise and take the game to Real Madrid then we could be in for a cracker. But my experience of watching them over the years suggests this is a time when they will try to contain Real Madrid, play on the break and not overexpose themselves. I anticipate a professional display and a defensive air to their approach.
Remember, Real Madrid have (surprisingly) had some stuttering performances this season and the pressure is on them to switch it on and hit the ground running. They need to take the game to Manchester United and we're not quite sure what we're going to get from them.
Having said that, I think we can expect a really good Mourinho team to turn up. Given what's at stake, he will demand a swashbuckling, high-tempo display and I'm sure that's what they'll do.
A game like this, between two great teams, should be full of high drama and I hope Manchester United can come out of it with the scores level. That would be a fine result for them.
I really believe that they can do that and take the tie back to Old Trafford with everything to play for.