It will be a fascinating summer, says David Jones
David Jones expects a thrilling season finale and a big summer - the focuses of this week's The FF Show.
Last Updated: 16/05/13 8:44am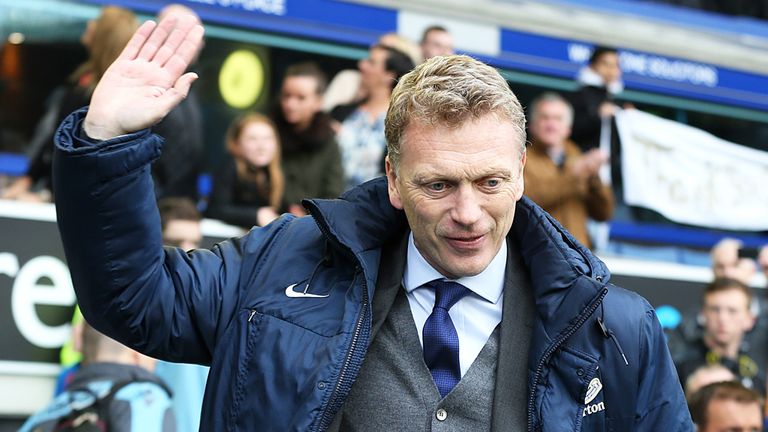 Manchester United obviously; Tottenham if they sneak into the top four; Everton maybe; West Brom and Swansea for climbing into the top half; West Ham for being top performers of the promoted clubs?
Then in the bottom half arguably survival is success for Norwich. That's seven clubs at most, so there will be a lot of dissatisfied fans and not to mention owners. This could be a thrilling summer off the field.
It's the dawn of a new era in Manchester as David Moyes awaits his new foe from City, while at Liverpool Brendan Rodgers will surely strengthen again as they bid to edge nearer the top four.
In London, Chelsea are already being talked of as potential title winners with the impending return of Jose Mourinho and the expected arrival of a new centre forward to help capitalise on the pool of midfield talent already at their disposal. And could this be a rare summer when Arsenal actually strengthen - rather than strengthen their opponents.
In the north east two huge clubs with great stadia and a vast, loyal fanbase have under-performed massively, so much more will be expected of both Newcastle and Sunderland.
And those three promoted clubs - Cardiff, Hull and either Watford or Crystal Palace - will be looking to make an instant impact.
It will be fascinating to see how the summer evolves. But even before then there is much to discuss.
The last Super Sunday of the season will see Arsenal aiming to pip Tottenham to the final place in next season's Champions League. And we're also faced with the bizarre notion of a play-off for third place between Chelsea and Arsenal should they finish with an identical record.
We're looking ahead to final moments of the season, as well as the summer and next season, in our penultimate Footballers Football Show of the season with Gary Neville, Niall Quinn and our lead commentator Martin Tyler.
Do join us.