David Jones remains adamant Gareth Bale is one of the world's top players
David Jones reflects on more Bale magic and will analyse a manager's lot on The FF Show.
Last Updated: 01/03/13 8:36am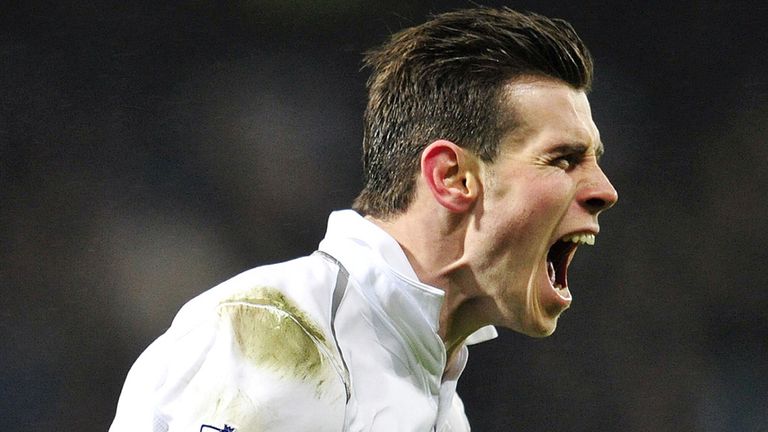 What a joy to watch Bale in full flight right now and I'm fortunate enough to say I've done so in person several times this season. My view hasn't changed, Bale deserves to be talked about among the very best footballers in the world.
How often does a player come along who can single-handedly win matches in the manner the Welshman has been for club and country all season Tottenham are a good top seven Premier League side but Bale alone adds the x-factor which is catapulting them towards another season of Champions League football at White Hart Lane.
His detractors say he can't be judged amongst the world's best because he hasn't done it in the Champions League. I refer them to the San Siro blitz when Bale destroyed Maicon with a sensational second half hat-trick which rescued Spurs from humiliation.
That was two years ago and Bale has grown in stature and influence since. The one weakness to his game I would suggest is an area others cite as strength.
Of his 15 Premier League goals this season 11 have come away from home, which is often used as means to judge a quality goalscorer. But why?
Perhaps when Spurs play away opposition teams are less wary of Bale's threat and leave space behind in which he can torment teams with his blistering pace.
At White Hart Lane, teams tend to pack their defence, double up on Bale and try to frustrate him through sheer weight of numbers.
But even that argument is being blown away by his current form in which his long range shooting has come to the fore.
At home against Newcastle recently Bale almost beat them on his own, running from deep, picking up the ball in central areas where he seems to be at his best.
Is Bale good enough for Real Madrid or Barcelona?
Imagine how effective he would be with a more regular supply line - with Xavi and Iniesta or Xabi Alonso detailed to bring out the best in him.
And how much would he cost? You're talking telephone numbers because Bale is already in that unique bracket of player for his club ... irreplaceable.
On the show...
Why be a football manager? That's the question we'll ask on The Footballers' Football Show this week.
On the best of days your team will lift a trophy, you will be hailed a hero, lauded in the press and respected by your peers. But unless you are Sir Alex Ferguson those days come along only once in a career - if at all.
On the worst of days your team will lose, you will experience the despair of relegation, feel the stinging bitter resentment of anguished fans, lose your dressing room and face the sack, the ultimate public humiliation.
Since the start of July, there have been 43 managerial changes, 40 of which have come in the three football leagues. Which, using those figures, suggests there's probably less than a 40 per cent chance a football league club will end the season with same manager who started it.
Stale Solbakken, Paul Dickov and Graham Westley have all lost their jobs this season at Wolves, Oldham and Preston simultaneously.
Can they help to explain the short-termism which is making management such a dangerous job?
Watch The Footballers' Football Show, 10.30pm, Thu, Sky Sports 1 HD.