Paolo Sousa, Paul Ince and Kevin Phillips will discuss English and foreign managers on The Footballers' Football Show
David Jones considers why English clubs opt for foreign coaches, such as Mauricio Pochettino.
Last Updated: 23/01/13 12:42pm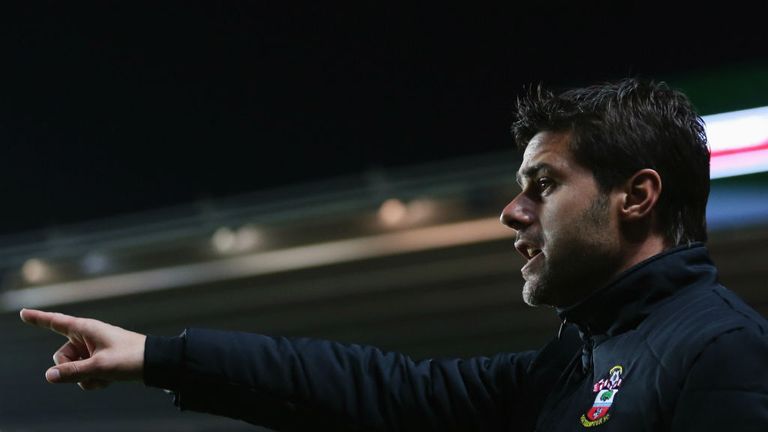 The appointment of Mauricio Pochettino might yet prove to be a masterstroke by Saints' ruthless overlord Nicola Cortese - but it still jolted.
After all, Adkins had overseen back-to-back promotions in his only two seasons in charge, and, it seemed, was transforming Southampton from relegation certainties to a well organised Premier League outfit.
It also seemed to be a shun to English coaches, of whom so few already operate in our highest league.
After all, were Roy Hodgson to leave his post prematurely where would the next generation of top English managers be coming from?
Pochettino is a coach with a big reputation as a prodigy of Marcelo Bielsa, the Athletic Bilbao coach dubbed the "the best manager in the world" by none other than Pep Guardiola.
Bielsa's teams are noted for their high pressing system, attacking verve and never-say-die attitude and if that rubs off on Saints it could make St Mary's the place to go!
But first Pochettino will have to overcome hurdles in a foreign land.
Challenge
On The Footballers Football Show this week Paolo Sousa will tell us exactly what those challenges are, and how hard it is for foreign coaches to make an impact in England.
And what's to stop English coaches plying their trade elsewhere? Steve McClaren is flying the flag in Holland but who else at the top level? Paul Ince left English football to experience Serie A so would he consider coaching abroad too? He'll tell us on the show this week.
The timing of Cortese's decision was curious but then a relegation fight can do the strangest things. Take Newcastle, managed by one of the four Englishmen left in the Premier League, Alan Pardew.
Their transfer business this month has revolved so much around France their famous black and white stripes might have to be replaced by the tricolour.
It's reached the stage where Newcastle could almost field an entire side of French or French speaking players.
And who could then argue if the manager himself was replaced by a man who spoke the same language as the players?
Mind you, they don't at Southampton ...
As well as Paolo Sousa and Paul Ince, Kevin Phillips will join me on The Footballer's Football Show this Thursday.