David Jones considers the merits of the January transfer window ahead of this week's The FF Show
David Jones mulls the merits and flaws of the January transfer window ahead of The FF Show.
Last Updated: 09/01/13 12:30pm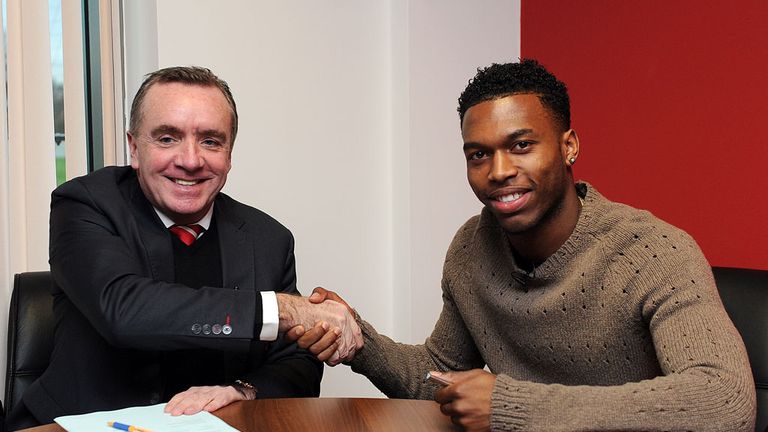 But for the moment the January transfer window is here to stay - and the merry-go-round is already in full swing.
Newcastle have lost their top scorer Demba Ba to Chelsea, who in turn moved Daniel Sturridge on to Liverpool, who freed up some funds by sending Joe Cole to West Ham.
This is just the start of it.
Agents dislike the condensed parameters of transfer windows: how would you like your trade to be restricted to two short periods of every year? But the window encourages a frenzy which they feed off.
There's a panic amongst clubs to act before it's too late, whether they are chasing titles, promotion and play-offs or fighting relegation.
Agents will be on the phone non-stop; they'll be in the ear of players, telling managers they have the player to answer their SOS, and advising owners they have a club willing to take X off their hands.
Perhaps they deserve the average commission of 28% disclosed by FIFA on all transfer deals globally in 2012. Perhaps that is millions of pounds which is being lost to the game?
This week FIFA announced plans to develop a system which in effect would cut agents out of transfer deals.
They say the Global Player Exchange will enable clubs to interact and share information on available players without lining the pockets of a middle man.
FIFA claim it will drive down an inflated transfer market by removing extra costs which agents impose.
It's a timely proclamation which agents will deplore and a timely discussion for The Footballers Football Show.
Our guests this week include Crystal Palace manager Ian Holloway, who I'm sure will have to plenty to say on the GPE and much, much more.
Catch The Footballers' Football Show, 10pm, Thursday, Sky Sports 1 HD.