David Jones thinks a break from football in January could aid Premier League
David Jones wonders whether a January hiatus would be a good move for English football.
Last Updated: 27/12/12 9:38am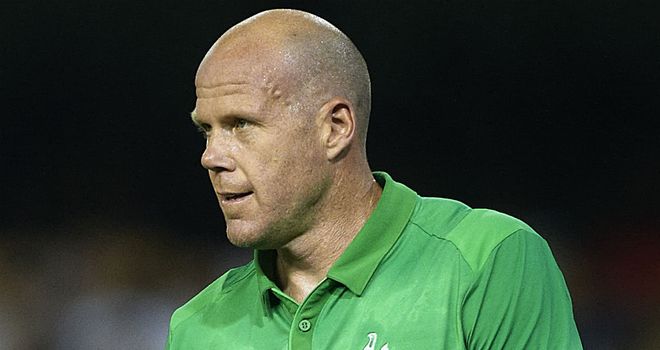 Festive football is one of the great traditions of our game.
Let the conditioning and fitness experts lecture us on how damaging these multiple fixtures are for our vulnerable footballers, but don't take away our Christmas treat.
What else would you be doing on Boxing Day? And don't even mention the sales.
We'll be broadcasting from Stoke's Britannia Stadium on Boxing Day with two crackers Aston Villa v Tottenham at 5.30pm and, in the evening, Stoke v Liverpool.
And the games come thick and fast: eight in total from the Barclays Premier League over the holiday week.
No doubt, there will be injuries aplenty and if the predicted White Christmas arrives perhaps one or two postponements, too.
Breathe
But those serious about a winter break will target the period which follows with far more zeal.
Wouldn't it make sense to create a window in January for our top players to draw breath?
A week off after the FA Cup third round would in effect mean a three-week break from Premier League duty, though abolishing cup replays leads to another discourse altogether with lower league clubs dependent on the revenue they can generate.
Expect this issue to surface on The Footballers' Football Show this week when conditioning expert Raymond Verheijen will be joining us.
Raymond was Gary Speed's assistant with Wales but prior to that worked closely with fellow Dutchmen Guus Hiddink and Dick Advocaat on player fitness at seven major tournaments.
He is an expert in his field on 'periodisation', of which Raymond will explain all, while he knows something about prolonging footballers' careers, too.
So he should have some words of wisdom for two of the Premier League's elder statesman who will also join us: 35-year-old QPR midfielder Shaun Derry and Brad Friedel who, at 41, is Tottenham's oldest player.
Don't miss The Footballers' Football Show, 10pm, Thursday, Sky Sports 2 HD.