Psychologists are now vital members of a football club's staff, says David Jones
David Jones looks at the ever-increasing role that psychologists, such as Bill Beswick, play in football.
Last Updated: 05/12/12 1:24pm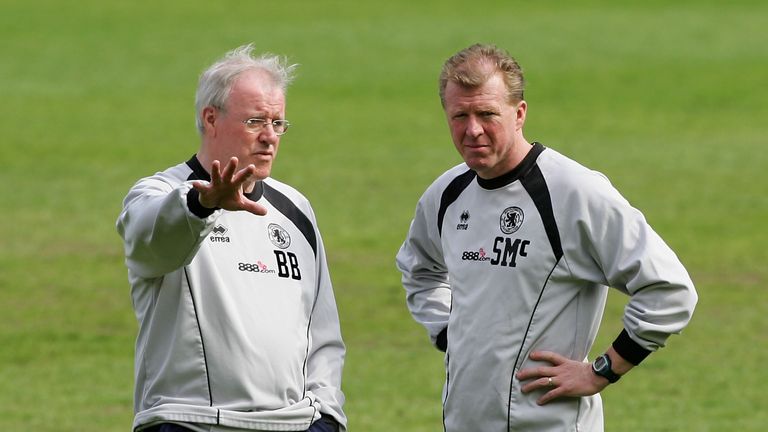 But half-time came and went, West Ham emerged re-energised and re-motivated and the Blues were torn apart.
Meanwhile, at the Madejski Stadium, seven goals made a mockery of two defences in the first half, but as scribes scrambled through record books the second produced none.
All because of tactics or a manager's grand plan, or is there something else at work? Have you ever considered the psychology of a comeback? Of a second half that can be the polar opposite of the first?
What about the player who in his club shirt can't miss from the penalty spot but the moment he pulls on the Three Lions twelve yards seems like 20? The distance is the same, it's still him against the goalkeeper but his mind-set has suddenly changed.
You've all heard the manager whose team have been played off the park tell the press it was his fault his team played so poorly, choosing to spare the feelings of his players.
Or the countless gaffers up and down this land and beyond who find a failing in every referee after every game because it was never their fault they lost.
Psychology has a huge bearing on our game, perhaps more than most of us could ever comprehend - but the tide is turning.
Sounding board
The official role of team psychologist, long the norm in athletics, cycling and even cricket, is no longer the exception in football; they work at training grounds, often one-on-one and sometimes merely at the behest of their employers - the managers.
They are around on match days to offer a well-chosen word of support, counsel those in need or even act as the manager's sounding board.
One of the first was Bill Beswick, a successful basketball coach in his own right who teamed up with Steve McClaren at Derby and took his theories to Manchester United, Middlesbrough, England and beyond.
This week on The Footballers' Football Show, Beswick will reveal some of the secrets that have taken him to the top of his profession, while joining him will be Lee Richardson, West Ham psychologist and former player and manager himself.
Richardson was tempted back into football by Sam Allardyce after a hugely successful spell in the same role with Lancashire Cricket Club.
Dan Abrahams makes up our panel; he is the author of Soccer Tough and a former professional golfer who now lectures others about the mental training he believes is so integral to success.
Join us if you can, it might change the way you think about our beautiful game.
Don't miss The Footballers' Football Show, 10pm, Thursday, Sky Sports 1 HD.