David Jones looks at midweek Premier League clashes and Thursday's Footballers' Football Show
Four Premier League games and the FF Show... David Jones talks you through his busy week.
Last Updated: 27/11/12 11:53am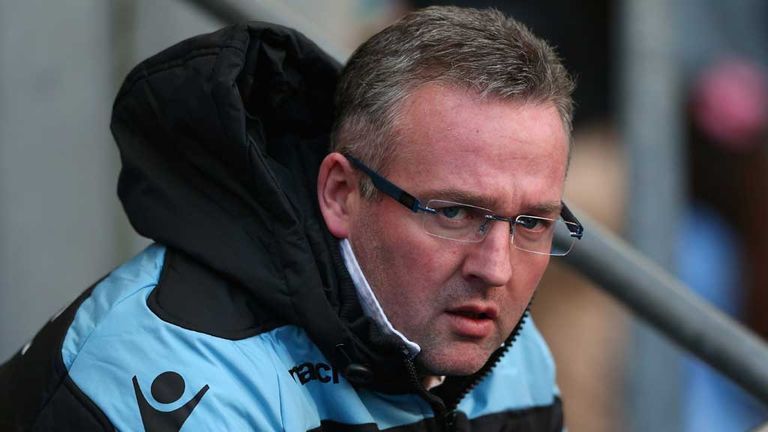 To my mind there's nothing that comes close to working around the buzz of a live football match; going into the game you have an idea of the narrative and try and convey that to the viewers, but as soon as the whistle blows the script is written by the players on the pitch.
Then it's up to you alone to make sense of it all, whilst remembering the wider context of the game's implications.
Obviously your job becomes much easier when the goals fly in - as they did at the Stadium of Light on Saturday when Sunderland and West Brom shared six - and the studio guests have much to discuss.
Tonight we head to the Midlands to watch Aston Villa take on Reading in a game which neither side dare lose and where goals could be at a premium.
Cracking
And then tomorrow the Sky Sports roadshow rolls on to Wigan, where Manchester City are the visitors.
Most will be expecting a City win but I'm sure Gary Neville and Jamie Redknapp will be reminding viewers how close Wigan were to upsetting City in this fixture last season, which is precisely what they did to Manchester United in April in a game that swung the title City's way.
Another cracking game awaits on Saturday as Rafa Benitez's Chelsea head to West Ham. Benitez and Sam Allardyce haven't always seen eye to eye, adding a little further spice to a derby which rarely needs it.
And sandwiched in between I do hope you can make time to check out The Footballers' Football Show on Thursday evening.
An eclectic panel this week as Didi Hamann, Graeme Le Saux and Leon Mckenzie join us in the Sky Studios to discuss the game's big talking points and their own personal struggles.
Leon will tell us about his recent spell in a Category A prison, while Didi will share his experiences of gambling on cricket, which once cost him almost £300,000 in one night.
All in a week's work!
Watch The Footballers' Football Show at 9.45pm on Thursday on Sky Sports 1 HD.