Jason Brown and Brendon Batson want equality but have different ideas of how to achieve it, says David Jones
David Jones says he was enthralled by Jason Brown and Brendon Batson's race debate on The FF Show.
Last Updated: 31/10/12 2:40pm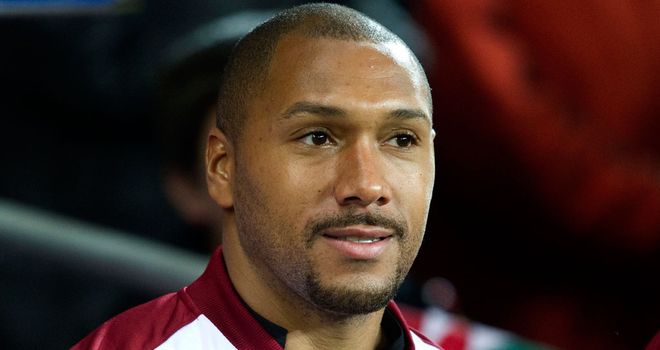 It was an interesting twist to the race debate which is too often simplified as black on one side and white on the other. Here were two men demanding equality but totally split about how best to achieve it.
Brown burns with injustice and impatience for change, while Batson reasons with the calm, borne of decades within football administration.
It's often asked 'what happens when we go to a commercial break in the middle of a contentious debate?' Well I can tell you last week the conversation continued back and forth until the floor manager called for quiet as we came on air again!
Shebby Singh was often caught in the crossfire. Blackburn's global advisor had agreed to join us a week earlier before settling on this date and must have wondered what he'd stepped into.
Malay born and bred but with a heritage from India's Punjab, Shebby had much to say on the race debate and every other subject we covered.
Knowledgeable
Much has been said about his influence on the Blackburn's Indian owners and his football credentials - he told me the Venkys spotted his talents while working as a TV pundit in Asia - but I found him hugely knowledgeable in our conversations away from the cameras.
Clearly Singh has an excellent understanding of English football and those who work in it, as has already been shown by his attempt to interview some top young coaches for the vacant Blackburn manager's job.
Singh's current dilemma is the type of man to go for: the up-and-coming star which he is drawn to, or the proven experience which the Rovers fans seem to crave?
Blackburn's search is almost a month long but Singh is aware this decision will probably be the most important he makes at the club and he has to get it right. I wish him luck and would welcome him back on the show.
This week we invite Paul Elliott, Gary McAllister and Keith Curle into the studio where, no doubt, the fallout from an extraordinary afternoon at Stamford Bridge will dominate the agenda.
And then for me it's onto Old Trafford for Saturday's showdown between Manchester United and Arsenal, where hopefully we'll be talking football!
Catch The Footballers' Football Show, 9.30pm, Thursday, Sky Sports 1 HD.