The young ones
Refereeing, the Football League's fresh faces, and Spurs v Chelsea... Check out David Jones' blog.
Last Updated: 18/10/12 9:27am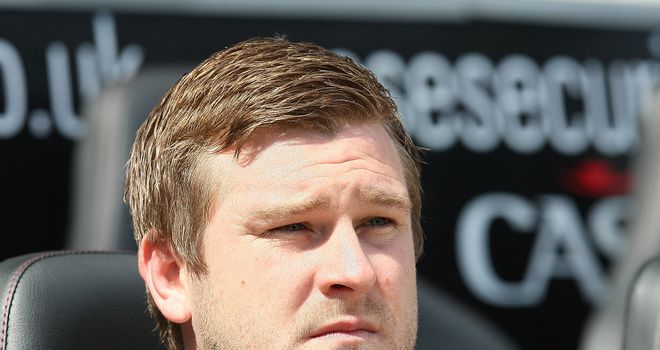 On last week's Footballers' Football Show, Mike Riley helped us to unravel some of the myths around refereeing.
The man who hires, fires, appoints and disciplines the Premier League's officials also offered a fascinating insight into what makes a top referee.
Fitness is key with the man in black covering an average of 12 kilometres during a game, and most of that at high intensity.
Surprising, then, that age is no longer a barrier to a referee's longevity. All they must do is regularly complete the exacting fitness test: 150metres in 30 seconds, walk 50m and then repeat 20 times. Impressive!
It explains why during our analysis on live games referees are so often in the right place at the right time.
Riley also revealed how hard it is to spot diving offenders; and how much officials will embrace goal-line technology when Fifa get around to licensing their preferred system.
Advantage
This week, we're joined by Matt Porter, who at 26 became the Football League's youngest chief executive when appointed by Leyton Orient and Karl Robinson, the youngest manager in the Football League when he succeeded Paul Ince at MK Dons aged just 30.
They'll be joined by Northampton boss Aidy Boothroyd, who was only 35 when he guided Watford into the Premier League.
The advantage of youth is sure to come up and, among other topics relevant to our guests, we'll discuss the impact salary capping has had on lower league clubs, the possible impact of losing FA Cup replays and how to boost dwindling attendances.
Elsewhere, I'm really looking forward to hosting Sky Sports' live coverage of Tottenham v Chelsea this Saturday lunchtime. It's always a lively London derby but this time the Andre Villas-Boas factor gives the game that extra edge.
Only seven months since ago he was the main man at Chelsea, with Roberto Di Matteo in the shadows as his assistant. Now it's Di Matteo's Chelsea who visit AVB's Tottenham as European Champions. How swiftly the landscape can shift in football.